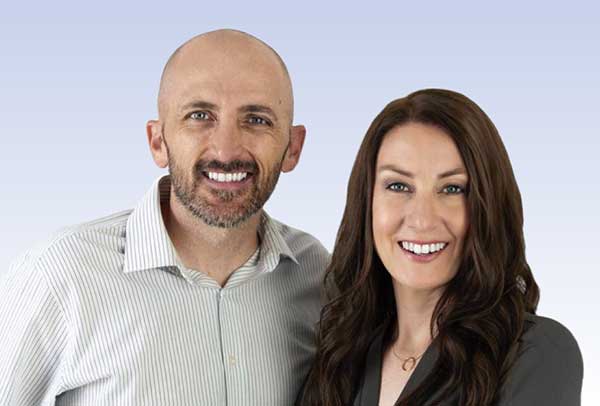 After launching his Senior Helpers franchise, Jeremy Hancock found that both the feeling of community and the joy of helping others was incredibly fulfilling. By Rose Mango

Jeremy Hancock, a veteran, and his wife, Sydnee, purchased their first Senior Helpers® franchise in October 2018, in Utah County, south of Salt Lake City. Upon leaving the military after 15 years, Hancock first worked in investment banking at Goldman Sachs. But Hancock began to desire a change and considered owning a business so he would have more time for Sydnee and their three children.
The Hancocks mulled over whether to start a business from scratch or invest in a franchise. The couple started researching various business opportunities and found a perfect fit for their family in Senior Helpers, which provides dependable and affordable care to senior citizens.
After launching his Senior Helpers franchise, Hancock found that both the feeling of community and the joy of helping others was incredibly fulfilling. In May 2019, the Hancocks opened their second location in the Salt Lake City area.
Hancock says he derives even more satisfaction from helping seniors than he does from operating his own business. He explains that he always had an affinity for the aging population, and that through Senior Helpers, he and his family can provide exceptional assistance to them. Hancock feels as though he is giving back to those who spent their lives protecting us. He adds that another great thing about owning a Senior Helpers franchise is the ability to provide jobs in his community. Hancock's greatest joy was to send out the first payroll, knowing he was serving the community by providing employment.
Choosing to partner with Maryland-based Senior Helpers was an excellent decision for Hancock and his family. He can run it alongside Sydnee and their children. The franchise allows for ample family time along with the satisfaction of providing a valuable service within the community. So the decision to become a Senior Helpers franchisee was a win-win for their family.
As a bonus, Sydnee Hancock says Senior Helpers' corporate support has helped her ramp up her business savvy. "Because I have experience in health care, what I love about Senior Helpers is that it helps me round out my skill set on the business side," she says. "They've provided mentors to me, and the training I've received makes me feel like I'm offering a complete service to our community."
The initial start-up cost for a single-unit franchise with Senior Helpers ranges between $104,800 and $144,300 and has a franchise fee of $49,500. Qualified veterans receive an additional 10% off the franchise fee.
To learn more about franchising opportunities with Senior Helpers, visit https://www.seniorhelpersfranchise.com/.
– Rose Mango