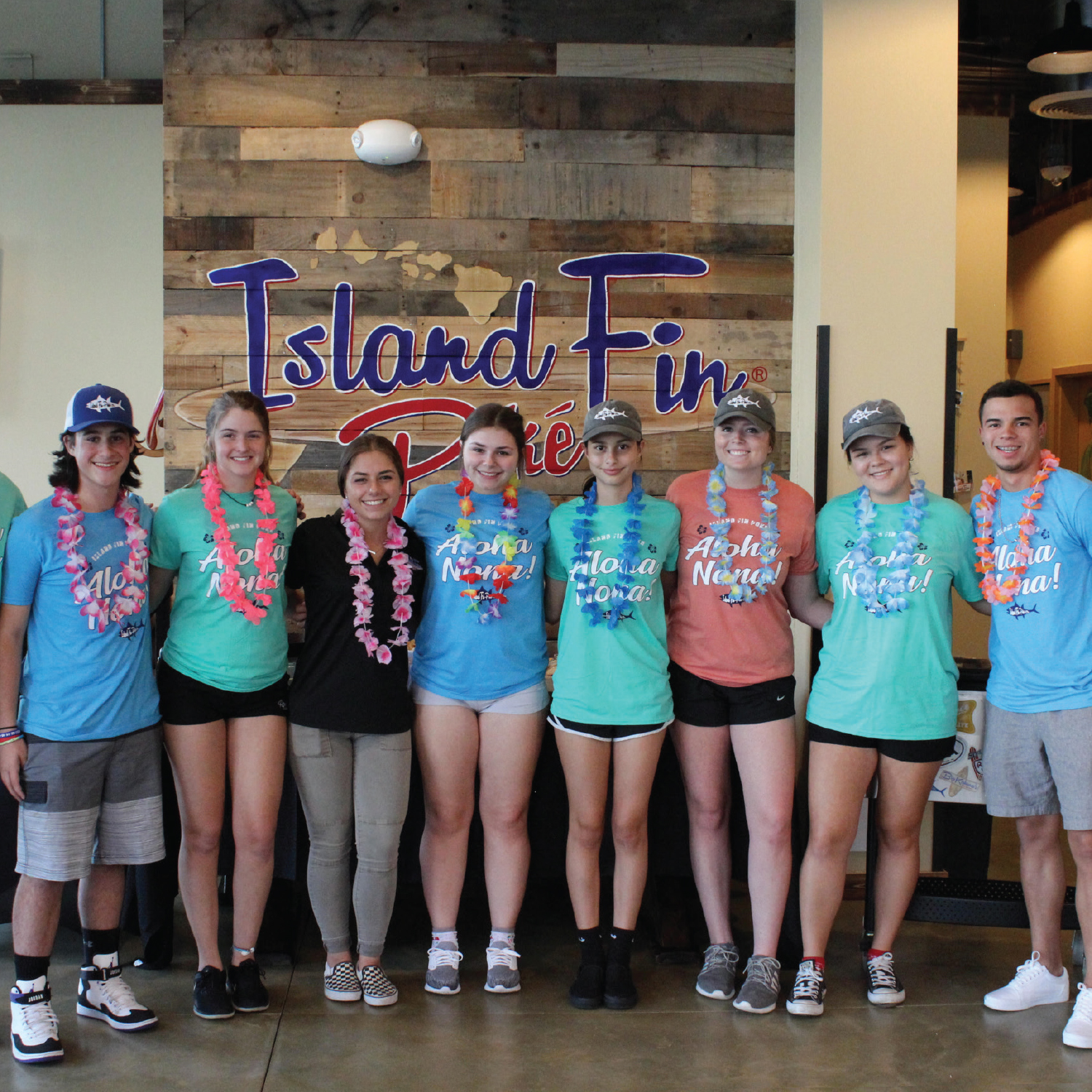 There is a noticeable difference with Island Fin Poké's fresh, healthy, and cutting-edge Hawaiian-style poke bowls, explains Founder and CEO Mark Setterington. While he thinks that he may be biased because Island Fin Poké is his "baby," he hears such positive remarks from guests on a daily basis as well. By Cindy Charette
No Friends, Just Family – Ohana
There is a noticeable difference with Island Fin Poké's fresh, healthy, and cutting-edge Hawaiian-style poke bowls, explains Founder and CEO Mark Setterington. While he thinks that he may be biased because Island Fin Poké is his "baby," he hears such positive remarks from guests on a daily basis as well.
Setterington goes on to explain the words that hang on the wall, "'No Friends, Just Family – Ohana' is, from the top down, how we live and breathe. We don't have customers, the people coming in through our doors are guests." This same culture goes for employees, all of whom are considered family too.
With goals to dominate the poke market, Setterington has created a system that sets Island Fin Poké apart from other similar segments. Focusing on food, service, and culture, Setterington explains how potential franchisees fall in love with the process when they come to a Discovery Day: "They just get it." From there, success for each franchisee naturally comes with time.
Incredible Food
From fresh fruits that are never canned, to AAA sushi-grade seafood and house-created sauces, every food item is selected based on meeting fresh and healthy requirements. Most of Island Fin Poké's dishes are gluten-free, with absolutely no use of high-fructose corn syrups.
Remarkable Service
Island Fin Poké gives a full-service experience in a fast-casual restaurant. Samples are offered for guests to try, drinks are filled for each order, and food is brought to tables that are then bussed after the meals have been enjoyed. In fact, the reviews show Island Fin Poké's service is as highly rated as its phenomenal food.
Ease of Execution
The concept for Island Fin Poké is so simple, Setterington's 19-year-old daughter, Taylor, is operating a restaurant independently. Franchisees benefit from Setterington's 35-year history as a restaurateur; he visits each new franchise location and helps them set up in just 9 days after corporate training. Setterington boasts, "It's that easy."
For more information on Island Fin Poké, visit IslandFinPoke.com.
– Cindy Charette