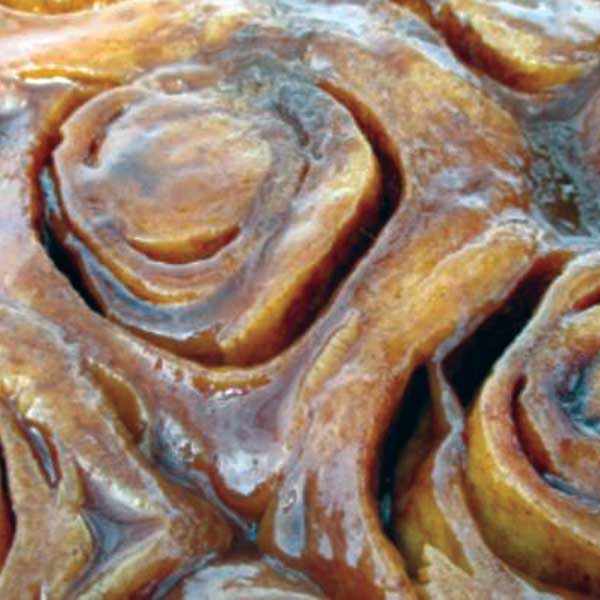 If you have been trying to find the perfect distinctive to franchise, Mr. Sticky's – and their "extremely addictive" sticky buns – is it. By Rose Mango
Mr. Sticky's has been serving its "extremely addictive" sticky buns since 2000. These drool-worthy buns are baked from scratch daily from their own proprietary recipe. A patron can choose from a regular sticky bun, a sticky bun topped with walnuts, or a cinnamon bun loaded with cream cheese or peanut butter icing, and can add chocolate shavings on top. There is the option to provide counter service with indoor seating and drive-thru service. If you can't make it to Mr. Sticky's, there is no need to feel left out. Mr. Sticky's delivers all over the U.S. They have become widely known for their shipping services, and web orders have really boosted as more and more people refer others to try Mr. Sticky's.
Mr. Sticky's locations are found in Lancaster, Williamsport, and Harleysville, PA. Mr. Sticky's is waiting for you to add your location. Patrons are known to travel 100 miles to partake in a fresh, out-of-the-oven Mr. Sticky's sticky bun. Can you imagine a warm sticky bun with a hot cup of espresso, latte, cappuccino, or a fresh brewed cup of coffee? Patrons boast about their sticky buns all over social media. They have become one of Tripadvisors® must-haves and were added to Tripadvisors® Hall of Fame for six years in a row. They are also listed as one of the top five out of all 495 restaurants in Lancaster County! That kind of endorsement can easily translate over to other locations for a potential franchisee.
Mr. Sticky's is branching out – offering franchise opportunities that are exceptionally affordable and have a simplified entry program. The Easy Entry Program is designed to minimize the upfront cost to owning your own Mr. Sticky's concession trailer or storefront. Starting a franchise with Mr. Sticky's is less than half the cost of many other franchises. Mr. Sticky's has made it easy for you to begin operating your own facility, based upon services you want to provide and your financial commitment.
If you have been trying to find the perfect distinctive product that has an exceptional reputation to franchise, this is it. There is no better time than now to claim your franchise and territory while taking advantage of their easy entry program.
For more details on their entry program visit: https://www.mrstickysgroupllc.com.
– Rose Mango