FT. LAUDERDALE, Fla. — Anago Cleaning Systems today announced that it has improved on its ranking as a top commercial cleaning franchise, earning the #52 overall franchise ranking in the prestigious Entrepreneur magazine's annual Franchise 500 ranking.
Placement in the Franchise 500® is a highly sought-after honor in the franchise industry. Anago Cleaning Systems improved from its #68 ranking in 2018.
"Anago Cleaning Systems has not only revolutionized commercial cleaning through unmatched technology, systems, and a commitment to green cleaning, but we've built a model that virtually ensures success for regional and small businesses alike," said Anago Cleaning Systems President Adam Povlitz. "As we celebrate 30 years in business, we are honored to be recognized by Entrepreneur magazine as one of the country's best overall franchises."
The key factors in the franchise ranking system include costs and fees, size and growth, support, brand strength, and financial strength and stability. Each franchise is given a cumulative score based on an analysis of more than 150 data points, and those with the highest cumulative scores become the Franchise 500 in ranking order.
"As we celebrate 40 years of producing the Franchise 500, it's a good opportunity to step back and look at how much has changed since that first ranking in 1980," says Jason Feifer, editor in chief of Entrepreneur. "While the franchise business model has changed little, the strongest franchise brands are constantly evolving and innovating to keep up with changing trends and technology."
Anago Cleaning Systems is a pioneer of the master franchise system, which allows successful mid-career professionals to operate their own exclusive regional franchises, while allowing small businesses to invest in their success. Both levels simply focus on running their business while Anago Cleaning Systems provides assistance, guidance and critical tools to grow.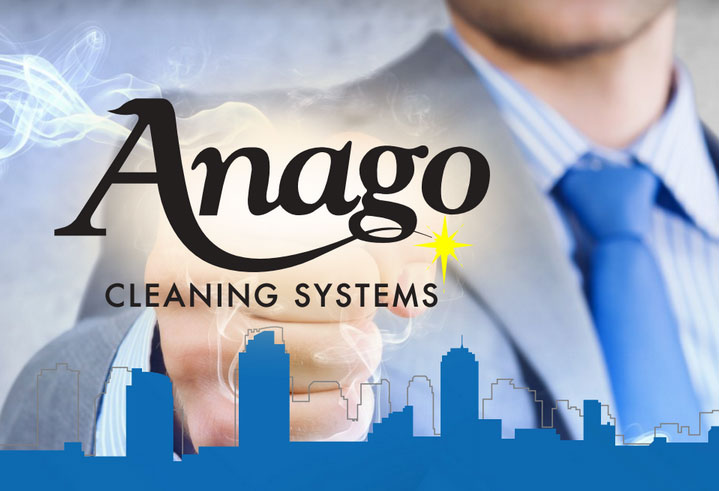 About Anago Cleaning Systems
Anago Cleaning Systems is a commercial cleaning franchise system supporting over 45 Master Franchises and over 1,500 Unit Franchisees in the U.S. and internationally. After years of refining procedures and creating duplicable systems created in his large commercial cleaning service, David Povlitz founded Anago in 1989 to help other entrepreneurs open their cleaning businesses. Today, its program sets the standard worldwide in commercial cleaning. Anago was ranked #52 overall by Entrepreneur Magazine in its 2019 Franchise 500® ranking. For further information, visit its website at http://www.anagomasters.com/.