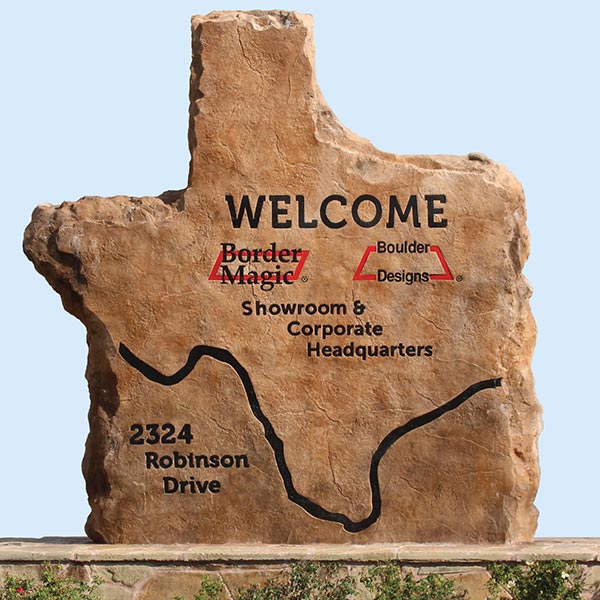 Boulder Designs is a unique business that offers custom made boulders and stones for a wide variety of products, all with the natural look and feel of real stone. By Rose Mango

Butch Mogavero, CEO of Boulder Designs®, always knew he would go into business for himself. The turning point for Mogavero was discovering the endless possibilities that one could achieve in franchising. Mogavero said, "I owned and operated a very successful landscaping company offering many products and services. I also worked for one of the world's premier service franchise companies in franchise sales and development where I sold several hundred franchise units and helped develop one of their brands into what it is today." Suffice it to say, Mogavero spent his career building business for franchisees. It became the driving force behind Mogavero's decision to establish his own company and continue his quest to help people become business owners.
Boulder Designs is a unique business that offers custom made boulders and stones for commercial signs, residential landscape rocks, memorials and monuments, municipal signs, fire pits, decorative mailboxes, benches, golf course markers and a wide variety of other products, all with the natural look and feel of real stone.
The boulders are a realistic looking alternative to typical signage, which can turn any business, park, memorial, or subdivision into a landmark. Mogavero's vision for 2020 is to add 60 new franchisees across the country and to continue his quest for national accounts and household brands such as Chick-fil-A® and others.
While other companies create synthetic boulders using eggshell-like procedures such as chicken wire or Styrofoam, Boulder Designs constructs boulders out of specially enhanced stone materials that are 100% solid – giving it the characteristics of a real boulder and the strength to last a lifetime. Mogavero said, "We are the only company and the only franchise system, that offers this type of product."
Boulder Designs is a non-complicated franchise system coupled with low cost of entry and minimal inventory requirements, and best of all, very fun to own. The "fun" part comes into play because the sky is the limit on creativity. It's exciting to come up with new uses for the Boulder Designs product. They train franchisees to use a simple system to create custom boulders using their proprietary recipe. They designed this recipe to be earth-friendly, and the signage made from this particular material is often allowed by local zoning regulations where typical signage is not.
And this is where the "fun" comes in, creating unique signage is exciting when a customer has a specific emblem or design in mind. It is incredibly satisfying to bring their vision to life and see the excitement on their faces! "We can do what others can't," says Mogavero.
If it's time for you to stop working for someone else and step into a really unique company of your own, contact us at www.boulderdesigns.net. They'll have you rockin' your own business in no time!
– Rose Mango