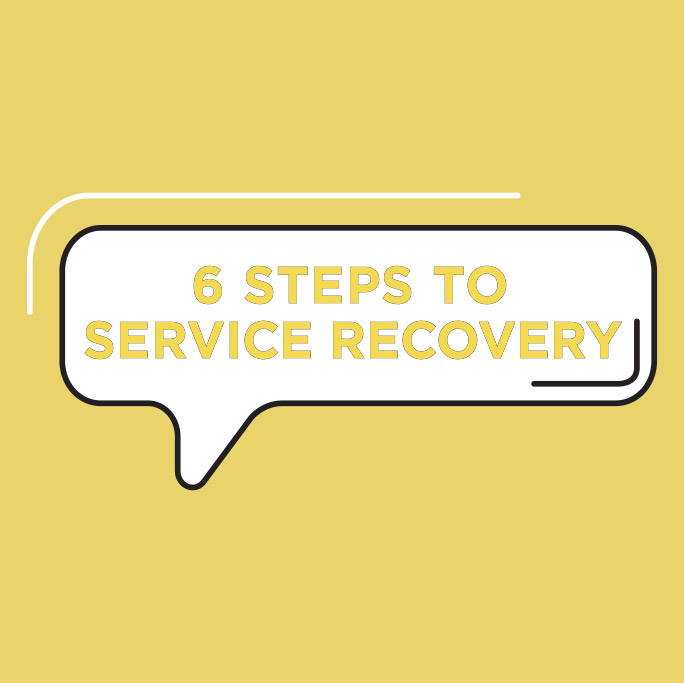 What do you do when it's no longer just an irate customer? When it's beyond angry? How do you handle the situation? What can you do to save the account? The all-important relationship? And, of course, the business? By Nancy Friedman
It Can Happen to Anyone
Solve the Problem – Manage the Feelings
What do you do when it's no longer just an irate customer? When it's beyond angry? How do you handle the situation? What can you do to save the account? The all-important relationship? And, of course, the business?
Here are 6 Steps of Service Recovery to help you save the account, relationship, and business.
Respond rapidly: This is not the time to put the call or problem on the back burner. The longer you wait to handle the situation, the worse it will become. Delay increases anger.
Take ownership: The customer doesn't care if you're new, if you weren't there, or if you don't know anything about it. They need you to take ownership. It is your responsibility. Don't shift the blame.
Apologize sincerely – That means no "sorry 'bout that" (which is a cliché, not an apology). The customer needs to hear the word apologize. And, you need to mean it.
Solve the problem – It's that old 80-20 rule – 80% of the time the problem will be easy to solve. It's the next step that matters.
Manage the feelings: The heart of service recovery – the feelings. Intentionally or unintentionally, it doesn't matter. What matters is they feel maligned, and you need to spend time on feelings. You'll spend more time on the feelings than the problem. However, it's a key step.
Verify satisfaction: Is all ok? How do we know? Simple. We ask! Yes, it's that simple. We ask: "Have I done a good job for you, Mr. Smith?"
Service recovery is an art – not a science. Good customer service is expected. That's nothing new or special. When the stuff 'hits the fan,' that's when service recovery kicks into gear.
Good luck!
Nancy Friedman, the founder and chairman of Telephone Doctor Customer Service Training, is a popular keynote customer service speaker at franchise, corporate meetings, and conferences around the country. She is now offering and specializing in VIRTUAL ZOOM programs and her fun WEBINARS. nancyfriedman.com, nancy@telephonedoctor.com, 314-291-1012.