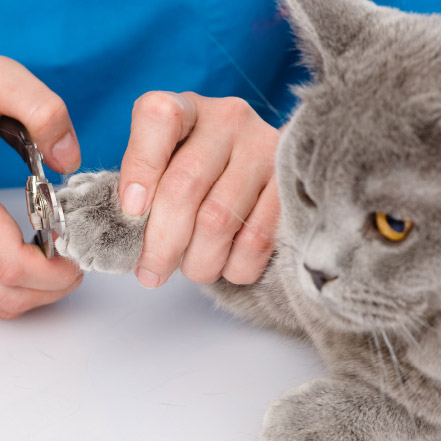 For the last several years, pet-related franchise brands have increased, showing up on top-ranking reports – anywhere from new brands emerging and joining the market, to those brands that have grown faster than others. Pet franchise brands offer great business opportunities. By Dawn Abbamondi
Starting Your Own Pet-Related Business
For the last several years, pet-related franchise brands have increased, showing up on top-ranking reports – anywhere from new brands emerging and joining the market, to those brands that have grown faster than others. Pet franchise brands offer great business opportunities.
People love their pets. Maybe now, more than ever.
Today, as many of us have been forced to work from home during the coronavirus pandemic, the trend to adopt pets is on a growth curve.
This probably isn't surprising to you; you've seen the pictures on Facebook. You may have adopted your own pet or read about shelters sharing good news.
A cuddly puppy can help people relax, de-stress, keep kids busy, and provide companionship. Plus, while new owners are home, they can do all of that training needed to integrate a pet into the family.
After all of this, new pet owners (normally known as working adults) will need to go back to work. They will need many new services to support their fur-baby.
Franchise brands offering doggie day care, pet sitting, dog walking, grooming and veterinary services will be busier than ever. Increased demand leads to new customers and often leads to a need for new franchise owners.
If you are home now, whether working from home, have reduced hours or furloughed, you may have been ready to adopt a new pet. Perhaps, you are ready for something more exciting for
the long term – taking on a new "pet venture" of your own.
Many of you are thinking hard about what you like to do or, more importantly, what you really want to do. As other pet-industry franchise owners have realized in the past, you may also believe that life is too short to spend it doing something you don't enjoy.
So, once you get your new pup into its routine, you should start some research on your next pet project… opening your own shop. Then, when this is over, you can literally keep that warm fuzzy feeling you get from your fur-baby with you all day long.
– Dawn Abbamondi
Dawn Abbamondi, Director of Brand Development & Marketing at SMB Franchise Advisors, has over 20 years of extensive franchising experience in the coffee, food, convenience, gift and floral industries. Dawn leads the areas of marketing, social media, public relations, web development and lead generation. Contact her at 215-370-7998 or Dawn@SMBFranchising.com. Visit SMBFranchising.com.