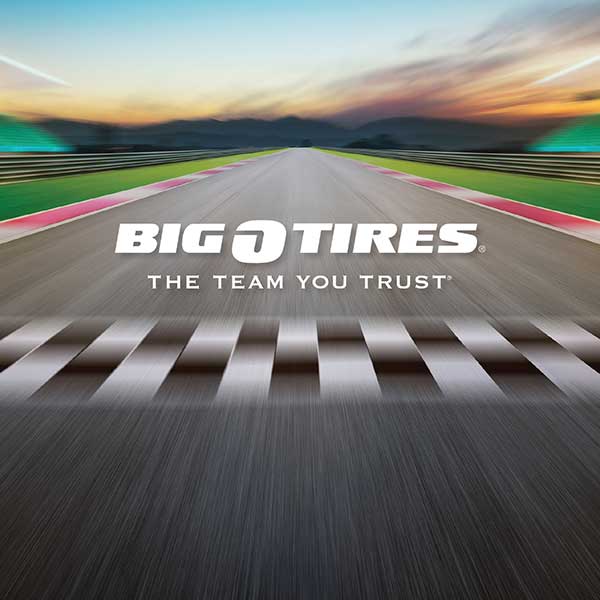 Big O Tires treats franchisees as real partners in business and delivering peerless training, excellent long-term support and generous profit potential. By Nancy E. Williams
Victory Lap
Serving up a winning combination for franchisees
Big O Tires® ranked No. 1 in Entrepreneur magazine's 2019 Tire and Wheel category. Accolades like these pique franchise candidates' interest, but of course they're not enough to turn a prospect into an owner. Big O Tires accomplishes that by treating franchisees as real partners in business and delivering peerless training, excellent long-term support and generous profit potential.
Training focuses heavily on the customer experience, teaching owners how to create outstanding customer interactions every time. After formal training, Big O Tires provides 12 weeks of mentoring. Big O, which is owned by Michelin and Sumitomo, remains engaged and involved in franchisees' businesses as long as they need and want, too.
Prospects are further wooed by their access to the best tire prices in the industry, courtesy of collective buying power. And they appreciate that Big O Tires requires only a 10-year Franchise Agreement, one of the lowest in the automotive sector.
All of these advantages come up aces for Big O Tires franchises. The top one-third of Big O Tires stores exceeds $2.9 million in annual revenue, and the average store generates $1.9 million. As a result, Big O Tires is now the second-largest tire distributor in the United States with more than 144 facilities across the nation. Big O Tires has stores in 92 metropolitan areas and more than 7 million square feet of warehouse space.
If you possess the confidence and passion to run your own business, have a high level of leadership and management skills, and know your way around a profit-and-loss statement, Big O Tires may be the perfect opportunity for you. No automotive experience is needed, and franchise fees are waived for veterans and first responders.
To learn more about franchise opportunities with Big O Tires, call 800-365-0007 or visit www.bigofranchise.com.
– Nancy E. Williams