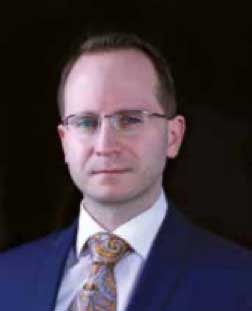 International Franchise Association's VetFran program assists veterans in business ownership through franchising. By Rose Mango
International Franchise Association's VetFran program assists veterans in business ownership through franchising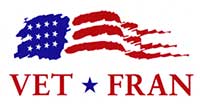 What does the franchise world look like through the eyes of a Veteran? Bright! The future is bright for veterans that want to become a business owner through franchising. Radim Dragomaca, Director of the IFA's VetFran program, said, "VetFran is built for Veterans who are ready to build a bright future by owning their own business through franchising."
The IFA's (International Franchise Association) Vet Fran program is essentially a family of 550 companies who have a shared commitment and articulate that commitment through, at the very least, a financial discount to get veterans up and running as business owners. Lowering the barriers for entry is VetFran's way to give back to those who have served and say thank you, for taking time from your own life to serve our country. "We feel that a veteran's sacrifice often leaves them to return home a little behind those who have been earning and saving in the private sector. Franchising is the perfect solution for those who are ready to rejoin the workforce," said Dragomaca. More often than not, veterans come home with exceptional skills for managing a business, and franchising is a way to continue to give back to their communities while owning their own business. VetFran feels it's important that the years' veterans spend in service to their country are not years that hold you back from pursuing their dream of entrepreneurship. "VetFran is all about companies showing they're veteran-friendly and veteran-ready and putting their money where their mouth is by lowering barriers to entry for those who served," said Dragomaca.
Dragomaca also said, "Veterans often say that one of the things they appreciate in franchising is the community, the comradery, which is familiar to one who has served our country. They serve as a unit, a part of a team who work together and form a strong bond defending our country. Franchising mimics that team, that comradery gives you mission and purpose. You're never alone when running your own franchise."
Although veterans make up only about 7% of the population, they account for a whopping 14% of all franchisees in America. They're more likely to hire other vets and spread the opportunity, prosperity, and job creation that has made franchising one
of the fastest-growing sectors of the US economy. Our mission and passion at VetFran are to continue to grow these numbers and continue to connect talented and patriotic veterans with so much to offer with franchise business ownership opportunities.
The mission of IFA's VetFran is two-fold:
To educate both veterans and franchisors about the unique match between the skills and aptitude of entrepreneurial veterans. Our research and experience have shown that veterans make excellent franchisees and that the business model is a gateway to small business ownership, prosperity, and success for our nation's heroes.
To facilitate the transition of veterans into franchising by encouraging franchisors to offer discounts and incentives to veterans on the one hand, and to assemble resources, tools, and a database of franchising opportunities for veterans on the other.
A recent VetFran survey showed that a whopping 99% of surveyed franchisors think that veterans are a good fit as employees within their company, while an equally impressive 97% say that veterans make excellent franchisees. 70% have brought on a veteran franchisee or corporate employee in the last year alone. The opportunities are out there, and VetFran is a gateway resource. Contact VetFran for more details on how you can start your own business by partnering with a franchise that will surely become your new unit and be there with you every step of the way.
"Going into business for yourself, but not by yourself, requires leadership, tenacity, and the ability to execute standard operating procedures. That's why veterans excel at it." – Radim Dragomaca
– Rose Mango