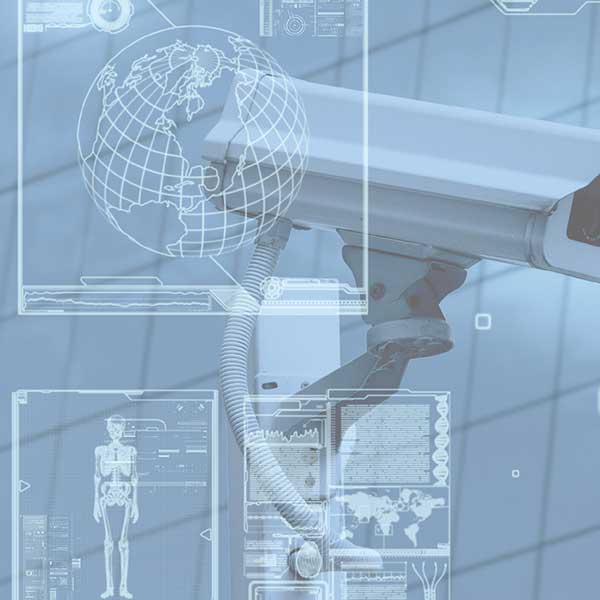 You don't need to be a techie or a computer genius with hacker-level skills to own a Surveillance Secure franchise. By Rochelle Miller
Hooking up thermal cameras, designing hi-tech surveillance systems, and installing license plate recognition software sounds like a life of intrigue captured in a 21st-century a James Bond movie. This isn't describing the work of an international spy or special government agent, however. It's actually a profitable line of business that is a great option for today's modern entrepreneur.
Becoming part of the booming electronic security field provides a lucrative and interesting opportunity for the right investor. Surveillance Secure, a provider of commercial security system design, installation and networking services in the D.C.-metropolitan area, launched its successful enterprise as a franchise offering last year. While they are seeking candidates for available franchises, they are not on the hunt for a computer genius with hacker-level skills.
"You don't need to be a techie," explained Rob Gazzola, Vice President of Marketing and Franchise Development. "We need someone who is open to learning a system, managing people, and is comfortable networking. All this is part of our process."
In fact, franchise owners don't have to perform a single installation, but can hire technicians instead. (Each new franchise starts with a team of two technicians with the goal of expansion by the end of year one.) As a franchise owner, most of the entrepreneur's time is focused on scheduling, creating project proposals and developing new business from commercial companies in need of surveillance products and services.
"There's a networking and sales component, and we work with them on a process as a franchisee to determine who they want to target," Gazzola said. "We know what is the most productive use of their time."
The company provides an intensive three-week training program that focuses on operations, administration, and marketing. They also learn how to use the company's proprietary CRM application, which provides centralized and customer support center.
"They will be in business quickly," Gazzola said. "In about three months, they are rocking and rolling."
Unlike other security companies that on residential customers, Surveillance Secure specializes in large commercial clients who have multiple site locations. That makes relationship-building skills key to a franchise's success – and a profitable business model for those with excellent entrepreneurial instincts.
"With our model, you're not fighting for each one-off job and 'one and done.' You are getting into businesses, warehouses, property management firms," Gazzola said. "There are so many verticals, and companies and businesses don't want to source three or four different security firms."
Surveillance Secure offers large geographic territories based on population and business density defined in the millions, so the territories are large, Gazzola explains. In addition, since it's a new franchise offering, there are many territories available.
Another benefit of the security industry as a franchise opportunity? "We're pretty much Amazon-proof," Gazzola said, referring to the online giant that has provided stiff competition to major retailers. There are also no limitations based on industry, so clients run the gamut from religious institutions and shopping malls to newly-legalized cannabis companies.
"These verticals have ongoing needs," he said. "It's a gift that keeps on giving if you get in there as the preferred firm."
For more information about franchising opportunities, visit https://surveillancesecurefranchise.com or call 877-405-4997.
– Rochelle Miller