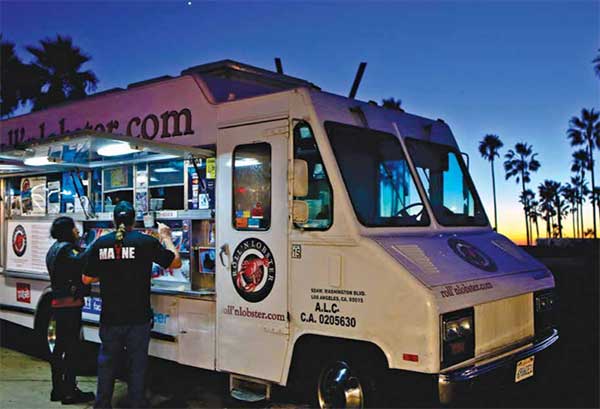 Roll'n Lobster is a gourmet food truck which offers a wonderful sampling of East Coast goodies. By Rose Mango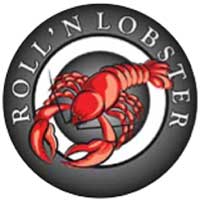 In November of 1975, Peter Crest, CEO of Roll'n Lobster, moved from a small town on the east coast, 30 miles south of Boston, Massachusetts. Once he discovered the great Southern California winters filled with sunshine and absolutely no snow, there was no way he could return to the wicked cold winters of New England. With that change, came one HUGE sacrifice – the lack of New England seafood. "I was forced to leave behind the delicious seafood that can only be found in the ocean waters off the New England coast…lobster!" said Crest.
Crest added, "For many years I would have Maine lobsters and New England clam chowder shipped to me by my family so that I could share that unique taste with all my wonderful friends and family here in Southern California. In 2008, after both of our children had graduated college, my lovely Southern California born wife and I decided to return to the coast of Massachusetts despite the bitter winters and enjoy the so- called golden years. After tasting California weather, the frigid winters soon got to us. We began missing our California friends and family and decided to return. We didn't return empty- handed, as we decided to bring along with us that delicious New England seafood we had been missing."
Today, Roll'n Lobster is a gourmet food truck which offers a wonderful sampling of East Coast goodies. They feature only genuine Maine lobster in their lobster rolls, lobster sliders, and Lobster Louie, along with excellent clam chowder and lobster bisque. As they roll through the streets of Los Angeles, they love to meet other transplants from the east coast. "They light up after tasting our delectable New England offerings. We are really proud to bring New England's finest seafood, specifically lobster, to everyone around the country. Our franchise opportunities are ripe, as the territories are vast. Everywhere we go, people say they wish they had a Roll'n Lobster near them. We aim to please and therefore open the franchise to everyone, especially those who know and appreciate New England lobster. If that sounds like you, we would love to meet you. Call us so you too can get Roll'n."
For more information about franchise opportunities and territories, contact: info@rollnlobster.com, call: 310-600-1934, or visit: https://www.rollnlobster.com.
– Rose Mango