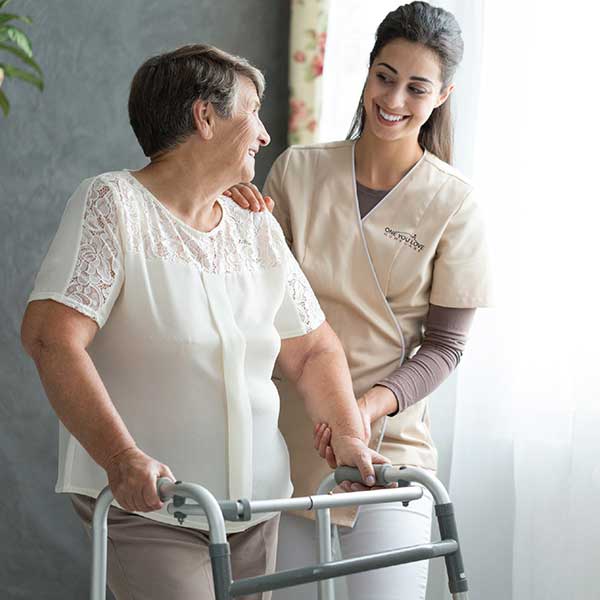 …is the name David Giacobbo has given to the proven business model designed to guide a new franchisee through the business startup. By Cindy Charette
When David Giacobbo, president and founder of One You Love Homecare, was asked, "What sets you apart from other homecare franchise brands?" Giacobbo was quick to answer. The first big advantage of his business model is that all clients are set up as non-medical, private-pay patients. This eliminates the need for Medicare licensing and waiting for drawn-out payments from insurance companies. Also, in addition to being a low-cost franchise opportunity that offers large exclusive/protected territories and has a successful track record, One You Love Homecare has one more key advantage that Giacobbo was excited to talk about.
"The Power of 2" is the name Giacobbo has given to the proven business model he perfected in 2010. The model is designed to guide a new franchisee through the business startup with only two full-time employees, one of whom can be the owner. Thanks to Giacobbo's proprietary technology and software, the typical homecare business startup requirement of hiring four to five full-time, salaried employees before ever taking in the first client is removed. With fewer upfront costs, success can come that much faster.
Giacobbo took great care in developing this technology piece by partnering with medical professionals as well as Apple Inc. Knowing that this software would be a key part of his business model, Giacobbo worked hard on its development, especially since it is also utilized in client homes with patients diagnosed with Dementia and Alzheimer's.
The biggest difference with One You Love Homecare, however, comes from Giacobbo's heart; he has a personal desire to help families and their loved ones. After his own family suffered needlessly due to poor healthcare options, which resulted in tragic events for both of his grandparents, Giacobbo was determined to focus his work on making a difference in the homecare industry. This passion has built One You Love Homecare as a brand that offers exceptional homecare for loved ones, providing Companion, Personal, and Comprehensive Care. For franchisees, Giacobbo offers his many years of experience and knowledge as an entrepreneur in the homecare industry as well as complete support around the clock. For more information on a One You Love Homecare franchise, visit oneyoulovehomecare.com/franchise.
– Cindy Charette