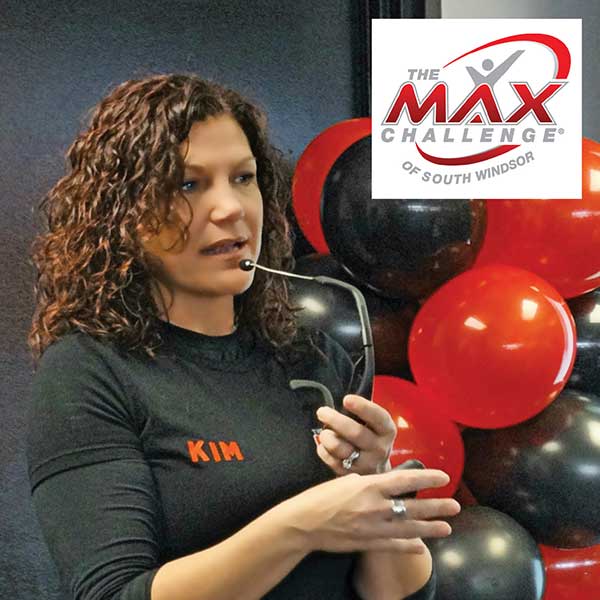 Full Speed Ahead: THE MAX Challenge franchise was her ticket out of Corporate America. By Deanna Pledge
Full Speed Ahead
THE MAX Challenge franchise was her ticket out of Corporate America
Two years ago, after 25 years in the corporate world, Kim Lachapelle wanted to run a business that could change lives for the better. Through careful research, Lachapelle learned that her skills and energy would ideally suit THE MAX Challenge®, and she went on to establish the first franchise in Connecticut. THE MAX Challenge is a 10-week body transformation system designed to make lasting changes to a client's appearance and well-being through nutrition counseling, fitness classes and motivation.
"A franchise was good for me because of the assistance with branding and marketing, combined with working for myself," says Lachapelle, whose career experience included retail, human resources and coaching.
"I asked myself, 'What do I value and what company values those things, too?' " THE MAX Challenge checked all of her boxes, so she moved forward with her investment of time and money.
And today? "The franchise continues to go above and beyond," Lachapelle says. "There are weekly leadership and mastermind calls with the head of operations. The executive leadership is at my fingertips." She also values her connections with other franchises, explaining that the "collaboration is a great support system and creates a shared energy that contributes to everyone's success and continued growth. "
Before Lachapelle opened, THE MAX Challenge provided crucial tangible support: a detailed spreadsheet to guide the opening for her location. "I followed the outline and received weekly updates on construction, real estate and the lease contract. That kind of support isn't there with all franchise operations."
Her own drive has contributed to her success, of course. Lachapelle has worked hard to build relationships. "I started out by getting out every single day to do grassroots marketing. I signed up with the chamber of commerce and became part of the Hunger Action Committee." Lachapelle assists her community's restaurants, salons, spas, boutiques and grocery stores by hosting events and giveaways that promote these businesses.
– Deanna Pledge
For more information about THE MAX Challenge, please visit: https://www.themaxchallenge.com/locations/south-windsor-ct/ or https://themaxfranchising.com/.