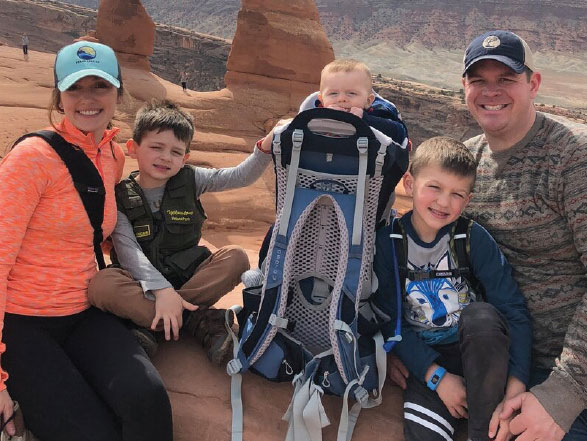 Matt Warren, owner and operator of Taziki's Mediterranean Cafe in Cincinnati, has spent over a decade in the restaurant industry and continues to contribute to the success of high-quality handcrafted cuisine. Warren explained the explosive growth he has experienced with the brand. By Heidi Lubrani
Explosive Growth Follows High Demand
Matt Warren, owner and operator of Taziki's Mediterranean Cafe in Cincinnati, has spent over a decade in the restaurant industry and continues to contribute to the success of high-quality handcrafted cuisine. Warren explained the explosive growth he has experienced with the brand.
"Our first unit just had its fifth anniversary, and we are about to open our fourth Taziki's in the Cincinnati area. There is definitely a demand for Mediterranean-style food in this area, especially the fresh style. Many customers that frequent our current locations had been asking when we would come out to the up-and-coming Anderson, Ohio, area," he said.
Like all businesses, those in the restaurant industry have felt the effects of the pandemic and the supply chain disruption, but Warren has persevered. "The main challenge right now is human resources. It's hard to find people, but 70% of our kitchen staff at our first store actually has been there since it opened, so we have good success with retention once we get people," Warren said. "There's a good family feel to working here. Most of our employees enjoy and take pride in providing quality food that's made from scratch, not frozen or premade. The cashiers also find it easy to talk to people about the brand when they can tell them there is no freezer or fryer, and we make it all in-house."
Taziki's family-friendly approach and delicious flavors reach far into the local community. "We help provide all the meals for Teacher Appreciation Week as well as at the end of the school year. We get regular feedback from our teachers that we are one of their favorite places to go. We also deliver to Costco for their employee appreciation program. They told us we are their absolute favorite restaurant, and any time an employee gets picked, they choose us to order from," said Warren.
A master of fresh, high-quality cuisine, Warren knows a thing or two about investing in a business that prioritizes health and community. "I think it is really great to be running a brand where you can feel good about the food you are serving," he said.
Heidi Lubrani