New Therapeutic Service Available for Only $20 through April 30
SAN ANTONIO — Massage Heights, a leader of professional, affordable and convenient therapeutic massage and facial services, announced today that it is now offering dynamic cupping therapy in all Retreats nationwide. To celebrate, Massage Heights will offer dynamic cupping therapy to its Members and Guests as an add-on to any massage session for just $20, now through April 30. Following the promotional period, dynamic cupping therapy will be available to Massage Heights Members for $25 and Non-members for $50.
Cupping is an ancient alternative medicine practice in which special cups are placed directly on the skin to create suction, providing a variety of benefits for the body. Massage Heights' dynamic cupping therapy uses silicone cups as part of traditional massage movements, allowing for better circulation and easier muscle movement. The pulling actions used during the session help to promote a deep relaxation throughout the entire body, which encourages healing and the body's regeneration process, enhances circulation, increases range of motion and flexibility, and reduces inflammation.
"Since our inception 15 years ago, our mission has remained the same — to build a family-centric wellness brand dedicated to the physical and mental wellbeing of those we serve," said Shane Evans, co-founder and president of Massage Heights. "We're so excited to bring this new service to our Members and Guests. Our dynamic cupping therapy is a safe and pain-free treatment performed by our licensed massage therapists who have been trained and certified in the service, and has countless proven benefits that perfectly complement our current offerings, including our therapeutic massage services and full line of naturally-derived products."
Massage Heights' line of all natural, proprietary aromatherapy blends make perfect gifts and allow members and guests to extend their Massage Heights experience to the comfort of their own home. The Heights at Home line includes body milks, body butters, body washes, bath salts, linen sprays, sports balm, and body scrubs — all of which contain no artificial fragrances, colors, parabens, chemical additives, or synthetic fillers, and all ingredients are derived from plants. Massage Heights locations also offer a variety of products from Dermalogica®, TheraPearl®, Archipelago, and Comphy Linens.
For more information about Massage Heights and dynamic cupping therapy, or to find your nearest Retreat, please visit http://www.massageheights.com.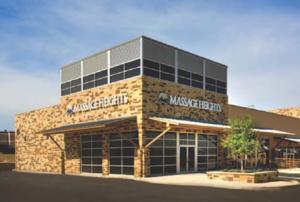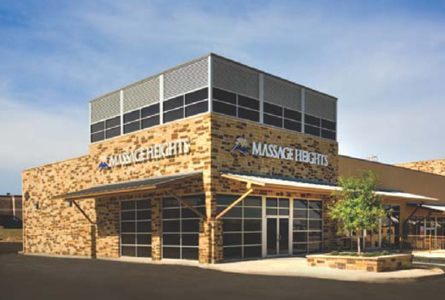 About Massage Heights
Massage Heights is a family-owned, membership-based therapeutic services franchise company that provides Members and Guests convenient, professional, affordable resort-quality massage and facial services that help people achieve a balanced and healthy lifestyle, in an upscale Retreat environment. Regular massage and skin therapy services help people look and feel their best from the inside out by aiding in the reduction of stress, pain management and increased relaxation, all resulting in the ability to tackle daily life with a higher level of vitality and positivity, truly elevating the everyday.