OMAHA, Neb. — HorsePower Brands, an owner and operator of a growing portfolio of home service-focused franchise companies, has recently awarded its 100th territory within its iFoam spray insulation brand. This milestone achievement is a testament to the success of its franchise business model and the franchisor system of accompanying support.
Since its founding, iFoam has been committed to providing the highest quality spray insulation solutions to homes and businesses across the country. By using high-level, innovative spray foam insulation technology, the company has helped countless customers improve their energy efficiency and reduce their carbon footprint.
"Reaching this tremendous milestone in less than 12 months is a testament to the growing need for high quality insulation product and services and iFoam's ability to answer the call" said Don Conway, Brand President of iFoam.
The franchise's growth has been nothing short of remarkable, with franchisees across the country experiencing tremendous success in their respective markets. The franchise has been able to expand into new territories while maintaining an elevated level of service and quality, thanks to its comprehensive training program, ongoing support, and ultra-modern equipment.
"We are thrilled to have reached this important milestone," said Zach Beutler, Founding Partner with HorsePower Brands. "Our internal support team has built an incredible process and our iFoam franchisees are determined to change the industry. We are proud to be part of a growing industry that is making a real difference in people's lives."
The awarding of the 100th territory is a significant accomplishment for iFoam with the brand being poised for continued growth and success in the years to come. With a proven business model, strong brand recognition, and a commitment to customer satisfaction, iFoam is well-positioned to become the leading provider of spray foam insulation services in the country. For more information, visit www.ifoam.com.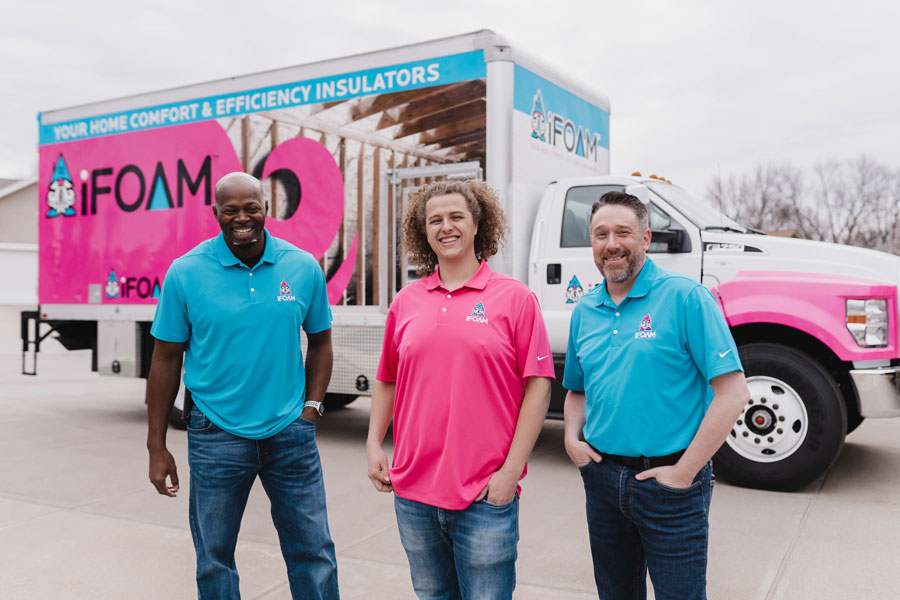 About HorsePower Brands 
HorsePower Brands is a portfolio company comprised of service-based franchisors and franchise brands delivering first class customer service and experiences. Founded in 2019 by franchise veterans Josh Skolnick and Zach Beutler, the team was determined to disrupt the franchise industry to responsibly grow and support franchisees through a platform that focused on operational excellence and accountability.
For more information on HorsePower Brands and their various franchise opportunities, visit https://horsepowerbrands.com/.