BrightStar Care Franchisees Expand Their Home Care Footprints into New Untapped Territories.

GURNEE, Ill. — BrightStar Care, the home care franchise with more than 380 company-owned and franchised locations nationwide, just announced that 17 franchise owners within its network have expanded their home care footprints into 28 new territories across the U.S. Notably within the cohort of franchisees who are experiencing rapid growth is one owner who expanded into multiple states and four owners who are first time multi-unit franchise owners. Each franchisee truly embodies the BrightStar Care brand and mission and are committed to providing a higher standard of quality care to the new communities they will serve.
"BrightStar Care is undergoing an accelerated growth period as several of our outstanding franchisees are currently expanding their territories with new location openings," said Pete First, Chief Development Officer at BrightStar Care. "We pride ourselves for offering our franchise network multiple potential revenue streams to maximize their business operations and grow their valuations and reach. The rapid expansion we're experiencing is due to the tremendous work of our franchise owners and their drive to expand their home care capabilities into new markets."
Franchise owner, Dan Price has been the proud Owner and President of BrightStar Care of Leesburg, Virginia, since 2016 and just opened 16 new BrightStar Care locations across Maryland, D.C., and West Virginia. With this massive 16-unit expansion, Price is now a multi-unit franchise owner across multiple states within the BrightStar Care franchise system. Price and his care team are quickly establishing these new agencies as the provider of choice serving communities across the mountains of West Virginia, through Virginia and Washington D.C., and Chesapeake Bay in Maryland.
Richard Lovelace opened BrightStar Care of Pembroke Pines & Weston in Florida in 2020 and he currently owns and operates the location as both Owner and Branch Manager. Lovelace also expanded his operations and opened two new locations in Hollywood and Miami Gardens, Florida. With this territory growth, Lovelace is quickly establishing his footprint as one of the leading home care providers in Southern Florida.
Dan and Susie Sweiger have been the proud Owners of BrightStar Care of Carlsbad in Southern California since 2019. The Sweigers have also expanded their operations and are now serving families in Oceanside, California. With this expansion, their BrightStar Care locations provide in-home care services across the greater North County San Diego communities.
Mak and Sanaz Vaziri are the proud Owners of BrightStar Care of Carmel Valley & Rancho Santa Fe, and they just increased their operations into La Jolla, California. Through this territory growth the Vaziris are now serving communities across Northern and Southern San Diego County.
Andy and Kelley Bailen are Co-Owners of BrightStar Care of Northern Middlesex County in New Jersey and recently expanded their home care operations into Wall and Hazlet, New Jersey. Through this territory expansion the Bailens are now multi-unit home care franchise serving families across New Jersey.
Over the last year, BrightStar Care has released groundbreaking data demonstrating the brand's unmatched clinical outcomes and payer benefits as well as impactful industry studies that benefit and strengthen its entire franchise network. With these achievements, BrightStar Care is well-positioned to continue its accelerated growth trajectory and affirm its spot as a leader in the franchise and home care industries.
For more information on franchising opportunities with BrightStar Care visit http://www.brightstarfranchising.com.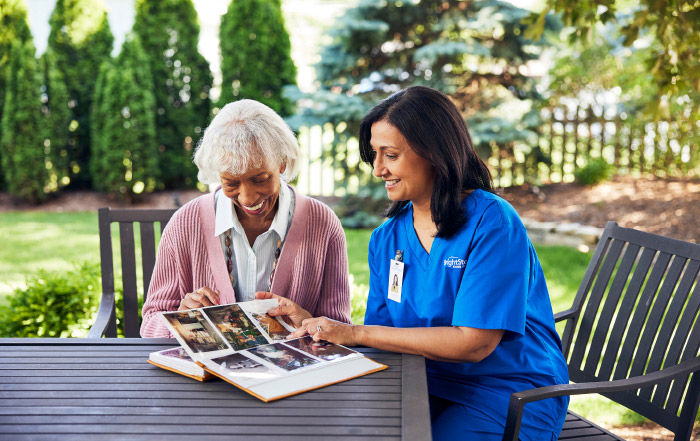 ABOUT BRIGHTSTAR CARE:
BrightStar Care is a national home care and medical staffing franchise headquartered in the Chicagoland area with more than 380 franchised and company-owned locations nationwide that provide medical and non-medical services to clients in their homes, as well as supplemental care staff to corporate clients. BrightStar Care operates under multiple separate revenue streams allowing franchisees uncapped earning potential. Over the last 20 years, Founder and CEO Shelly Sun has built BrightStar Care from a local business into a nationally recognized brand that generates more than $639 million system-wide using a franchise model built for infinite growth. In addition, BrightStar Care is the only national home care franchise to receive The Joint Commission's Enterprise Champion for Quality award consecutively for the last decade. Other prestigious BrightStar Care accolades include making the Entrepreneur Franchise 500 list for 13 consecutive years, and continuously ranking on Franchise Business Review's Top Franchise list and Franchise Times Top 400 list. For more information on BrightStar Care please visit http://www.brightstarfranchising.com.