Leading Residential Cleaning Company Offers Chance to Win $500 Gift Card for Mom.

WACO, Texas — Molly Maid®, a Neighborly® company, and the leading residential cleaning franchise, is offering children of all ages the opportunity to show their mothers just how much they mean to them by gifting their mom what every mother dreams of for Mother's Day: a day of relaxation in a freshly cleaned home. For the ninth consecutive year, Molly Maid is hosting their annual "Mother's Day Clean Home Giveaway" where moms across the nation have the chance to win a free cleaning service from participating Molly Maid franchises.
Now through Sunday, May 14, 2023, people nationwide can enter the "Mother's Day Clean Home Giveaway" for the chance to win a $500 Molly Maid gift certificate. To enter the giveaway, participants can visit the official entry page on Molly Maid's Facebook page and submit their names for the chance to be randomly selected. Submissions will be accepted through May 14, 2023, at 11:59 p.m. CT. Five winners will be chosen randomly, each to receive a $500 gift certificate redeemable at any participating Molly Maid franchise location for any offered services.
"All mothers deserve endless appreciation for the things they do each and every day to keep their families in order," said Marla Mock, President of Molly Maid. "Our Mother's Day Clean Home Giveaway is just one way to show our appreciation to mothers everywhere because every once and a while, mothers need to rest and allow someone else to do the work."
Enjoy a consistently fresh and clean home with professional Molly Maid cleanings, and maintain a tidy living space in between with their expert tips. Here are some pro tips to help you clean like a pro:
Always Dust First, Vacuum Last: Dusting first and vacuuming last ensures you round up all the settled dust. The dust particles in the air after dusting can also irritate allergies. Vacuuming after dusting keeps the risk of allergies to a minimum.
Clean

One Room

at a Time: Cleaning the whole house can be daunting. Tackle one room at a time, giving yourself a quick break after each accomplished task. This will break down a large undertaking into small, achievable goals.
Use a Microfiber Cloth: Microfiber cloths are one of Molly Maid's favorite cleaning tools because of their efficiency in picking up dust. A damp microfiber cloth rarely leaves behind any dust or lint.
Apply Cleaner to All Surfaces First: Cleaning products take at least 30 seconds to kill bacteria completely. letting chemical products sit on problem areas for a few minutes will start to break down the grime before you get to it.
Clean in a Pattern: The Molly Maid way is left to right, top to bottom. Cleaning in a precise, methodical way ensures you never miss a spot!
To learn more about the Clean Home for Mother's Day Giveaway, please visit mollymaid.com on the initiative.
To provide that special mom in your life with some time off and a spotless home any time of the year, Molly Maid gift certificates are available for purchase at www.mollymaid.com/gift-certificates.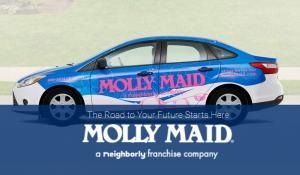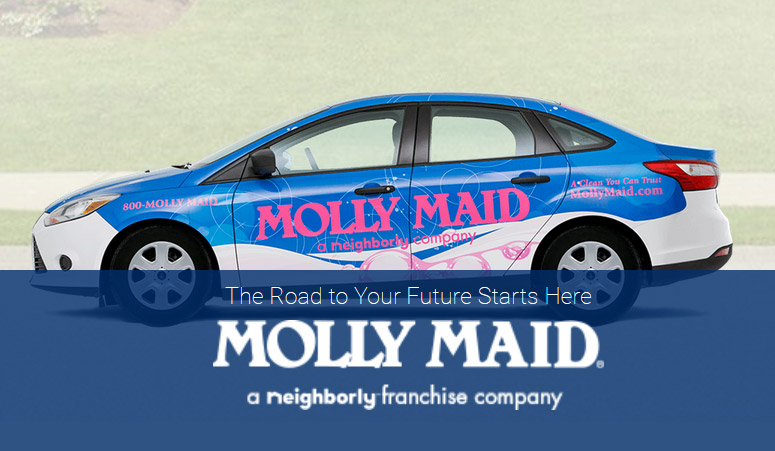 About Molly Maid®
Molly Maid® is a residential cleaning franchise whose independently owned and operated franchises collectively clean more than 1.7 million U.S. homes annually. Franchising since 1984, there are more than 475 Molly Maid units operating in the United States. Acquired in 2015, Molly Maid is part of Neighborly®, the world's largest home services franchisor of 26 service brands including Neighborly umbrella service brand and 5,000 franchise owners serving 10 million+ customers in nine countries, focused on repairing, maintaining, and enhancing homes and businesses. Molly Maid established the Ms. Molly Foundation in 1996 to raise awareness and support for victims of domestic violence. Neighborly brands are found at www.neighborly.com or on the Neighborly App. For more information about Molly Maid, visit www.mollymaid.com. To learn about franchising opportunities with Neighborly, visit franchise.neighborly.com.