Youth Athletes United brand, Soccer Stars, is expanding their soccer curriculum across the BucksMont area and bringing new programs to the Mainline, Philadelphia.

PHILADELPHIA — As warmer weather approaches, getting kids active and moving is a priority for parents everywhere. Soccer Stars, the premier youth soccer brand educating kids ages 1-12+ about the fun and basics of soccer, is coming to the Mainline, Philadelphia area, and is expanding class offerings and programs across Bucks County, Montgomery County and Northeast Philadelphia. Franchisees Liz and Bill O'Shea are thrilled to be bringing the fun and innovative program to their community. The spring season officially begins on April 1st, 2023 at their flagship location in the Oxford Valley Mall in Langhorne, PA, along with other partner locations across the area. Enrollment can be completed at https://soccerstars.com/pa/bucksmont/ or by calling (610) 737-4764.
Liz and Bill O'Shea both come from professional backgrounds in business and sales, and with two active young kids who love soccer, Soccer Stars was the perfect fit for the team when embarking on a new franchise business venture. The pair lived abroad in Switzerland for a long period of time and when they came back to the United States, the passion and love for soccer came back with them.
"Soccer Stars really grabs every kid, and each lesson is age-appropriate and helps them to learn developmental soccer moves," said Liz O'Shea. "The program is for every kid, regardless of soccer ability, which is one of the things we loved most about the Soccer Stars' curriculum. As it develops and changes with kids through ages and stages, you realize you're impacting kids who never thought they would get involved with soccer."
Liz and Bill are taking over ownership of Soccer Stars programs in the BucksMont area, which has helped thousands of young players learn the joys of soccer for over 8 years. They plan to expand the curriculum and program offerings across the area, including at a state-of-the-art indoor turf field located within the Oxford Valley Mall, which will now offer additional evening and weekend classes. Weekly classes, camps, and enrichment programs will also be available soon on the Mainline. The couple knows that Soccer Stars will bring an immense sense of community to the area as the program is truly more than just kicking around a soccer ball.
"There is a demand for getting kids active, and Soccer Stars provides that and so much more," said Liz. "After the last three years of COVID-19 and a sense of isolation, this gives us a great opportunity to bring kids and parents together to socialize and be part of a bigger community."
To learn more about Soccer Stars in Bucks and Montgomery County, visit https://soccerstars.com/pa/bucksmont/ or visit https://soccerstars.com/pa/mainline to learn more about programs in the Mainline, Philadelphia. You can also call (610) 737-4764 for more information.
About Youth Athletes United
Established youth sports and activities brands Amazing Athletes, Soccer Stars and TGA Premier Sports come together under parent company, Youth Athletes United. With 15 – 20 years of success for each individual brand, a total 250+ units and 200,000+ children instructed nationwide each year, Youth Athletes United has earned trust in each community they touch. The brand's overarching mission is to help the world understand that every kid is an athlete and ultimately impact the lives of over one million children. To learn more about Youth Athletes United and their franchising opportunities, visit https://www.youthathletesunited.com/franchising-opportunities/.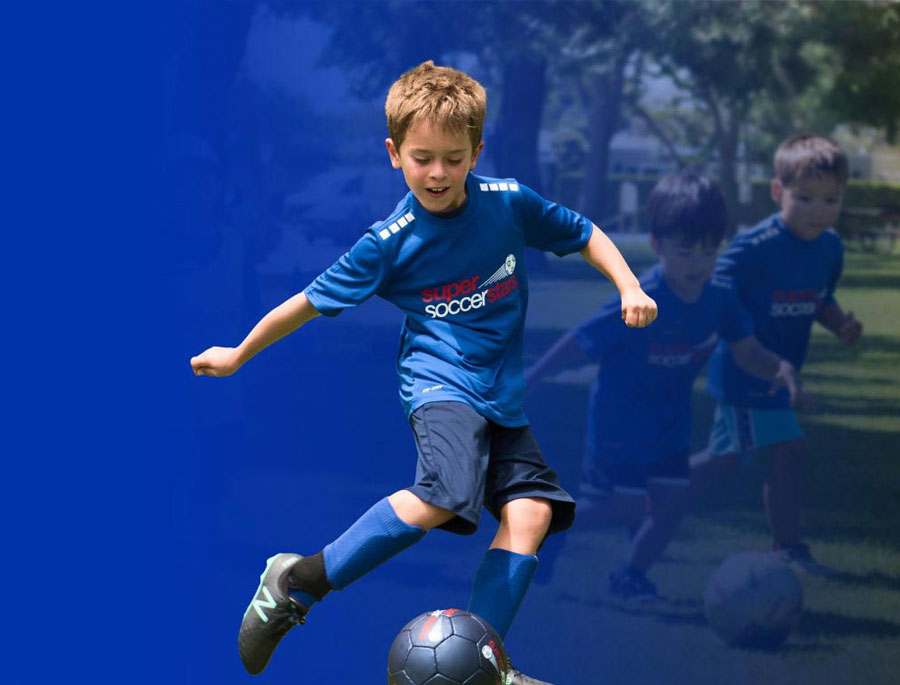 About Soccer Stars
For over 20 years, Soccer Stars has delivered a best-in-class, age-specific curriculum, designed by soccer and early childhood development experts, that teaches both fundamentals and life skills. Certified coaches lead weekly classes and camps with low kid-to-coach ratios so that every child gets individual attention and can progress at their own pace. Programs are available for children ages 1-12+ of all experience levels, with a player pathway that includes Parent & Me, FUNdamentals, and Advanced Development. Private Groups and Birthday Parties are also available. To learn more, visit https://soccerstars.com/.