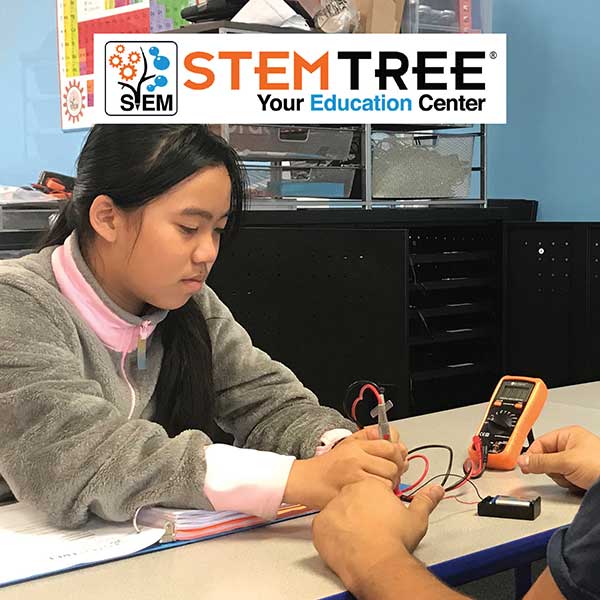 Stemtree's after-school education program generates quick returns for franchisees. By Rose Mango
Stemtree's after-school education program generates quick returns for franchisees
Stemtree® Education Center, a leading after-school education provider, presents an opportunity to become part of the rapidly expanding education and child development field. After-school education enrichment is one of the nation's fastest-growing industries and currently is a $22 billion-a-year market.
Franchisees benefit from Stemtree's special business model, which is structured to support the high demand for after-school education while generating quick returns. The business is extremely rewarding for anyone who has a passion for improving lives.
Stemtree's overriding goal is to help K-12 students achieve greater success in school so they can later have high-level, innovative careers. The company has custom-designed curriculum that ensures students have fun while they acquire the foundations of theory behind key topics in subjects such as science, technology and engineering. Students are encouraged to participate in hands-on activities and experiments that foster deep understanding.
Stemtree's philosophy is that the journey is just as important – if not more important – than the destination. The programs go deeper and broader than simply providing students with activities. That's why each component of the curriculum covers the theory behind the given topic. Once this solid foundation of understanding is established, Stemtree can demonstrate the application and review the topic through fun vocabulary games.
This after-school instruction results in a long-lasting education and an increased curiosity about science, technology and engineering.
In other words, Stemtree equips students with enduring knowledge and the capabilities to become the leaders of tomorrow.
Stemtree Education Centers are opening across the country, with franchisees supported at all stages of development and subsequent operation throughout the lifetime of its partnerships. They receive every resource necessary to succeed.
– Rose Mango
To learn more about franchise opportunities with Stemtree, visit https://www.stemtreefranchise.com.