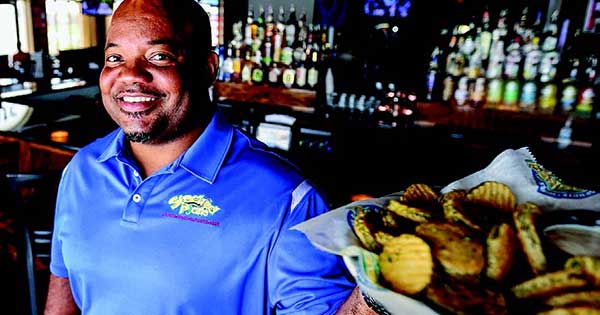 After retiring from the NFL, former Indianapolis Colts line- backer and Super Bowl champion Gary Brackett had a dream for his second career: "I wanted to be in the restaurant business." By Rochelle Miller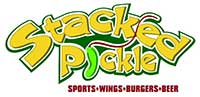 After retiring from the NFL, former Indianapolis Colts line- backer and Super Bowl champion Gary Brackett had a dream for his second career: "I wanted to be in the restaurant business."
While Brackett initially planned to become a franchisee with a major brand, the price tag was a shocker. "They wanted me to spend like $2.5 million to buy a building. I thought, 'There has to be a better way.' "
Instead, he followed his instincts by becoming a silent partner and later full owner of the Stacked Pickle, a casual dining franchise he has grown into nine locations across the Indianapolis area.
One main factor that differentiates the Stacked Pickle from its competitors is a business model that champions second- generation locations that can be renovated and customized rather than building from scratch. "We are able to make more money because we are going to take a second-generation location and then skin it," Brackett says. "It will be a third or even a fourth of the cost, and we earn our money back a lot sooner."
The average build-out of a Stacked Pickle location costs less than $650,000. Other financial incentives: The company offers discounts for multiunit deals as well as a 10 percent discount on its franchise fee to veterans. "You don't have to spend a lot of money on a build-out because, in my opinion, customers want your restaurant to be clean and nice," Brackett explains, "but they're going to give credit to the restaurant that has better food and better service."
Reflecting Brackett's athletic roots, the Stacked Pickle features sports-themed décor with complementary fare. Popular menu items include sports bar favorites such as burgers, wings and chicken tenders – with all ingredients fresh, not frozen.
After all, the food is what inspired the franchise's unique name: "Our sandwiches are stacked high, and we have amazing fried pickles," Brackett says.
For more information about franchising opportunities, visit https://buildthepickle.com or call 317-849-1648.
– Rochelle Miller