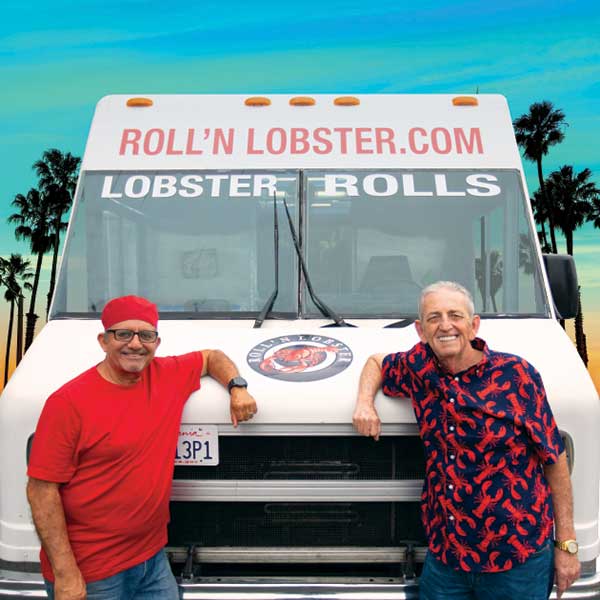 Roll'n Lobster is a gourmet food truck franchise that offers an incredible sampling of East Coast delicacies – and they're looking for franchisees! By Rose Mango
Get Roll'n with a food truck that brings delicacies to every community!
Roll'n Lobster is a gourmet food truck franchise that offers an incredible sampling of East Coast delicacies. They feature Maine lobster in their lobster rolls, lobster sliders, and Lobster Louie. They also serve New England favorites, such as clam chowder and lobster bisque. Touted for being the best New England lobster restaurant on wheels, Roll'n Lobster draws crowds, huge crowds! The patrons come from near and far no matter where a Roll'n Lobster truck is parked!
Roll'n Lobster is now looking for franchisees
The Fish and Seafood Market industry is currently valued at $3 billion with expectations for growth projected for the next five years. The Northeast region of the United States is famous for providing the best seafood menu items in the country, with their specialty being lobster. Partnering with Roll'n Lobster as a franchisee allows you to bring the best lobster in the country to your community. Most likely, you will be the only provider of genuine, original Maine lobster, and not just any Maine lobster – Roll'n Lobster partners with Lobster 207, the first lobster union of its kind.
Lobster 207 is the most reputable Maine lobster source available, as it delivers the freshest and most tender lobsters in the country. As the first to form the Maine Lobstering Union Local 207, it is the only association-based cooperative in the lobster industry, owned and operated by the folks who know Maine lobster best – Maine lobstermen. As a franchisee, you will deliver quality, sustainably fished lobster daily to your patrons.
Benefits for franchisees
Their business model is highly efficient, and all of their processes are easy to apply and follow. You don't need the highly expensive learning curve often required in other businesses.. The initial investment cost will be low with high-profit margins, which makes the Roll'n Lobster franchise more economical than a traditional fast-casual concept. Also, they do everything they can to help you succeed. All franchisees benefit from a close relationship with their founders and a team of business experts. They provide your own personalized consultant who not only help during your development phase but after your grand opening.
Training for franchisees
They hold training at Roll'n Lobster headquarters in Southern California where franchisees learn all the ins and outs of the Roll'n Lobster company and how to run their own franchise successfully. In simple, easy-to-grasp training, franchisees discover Roll'n Lobster's streamlined business model and marketing strategies. As always, extra help and additional training are available.
Building a brick and mortar restaurant is great for the locals; they can pop in whenever they are nearby. However, building a restaurant on wheels is a true adventure. You take your delectable food to the masses in ways you can't with a brick and mortar. You can roll up anywhere and treat your guests to something special they may not have in their area. Roll'n Lobster draws massive crowds because of its unique offerings. Are you ready to own your own business and take an adventure of a lifetime? Contact Roll'n Lobster and be the first in your community to serve the finest New England delicacies. Call them today, and they'll get you roll'n in no time!
For more information, call: 310-600-1934, visit: www.rollnlobster.com, or email: info@rollnlobster.com.
– Rose Mango