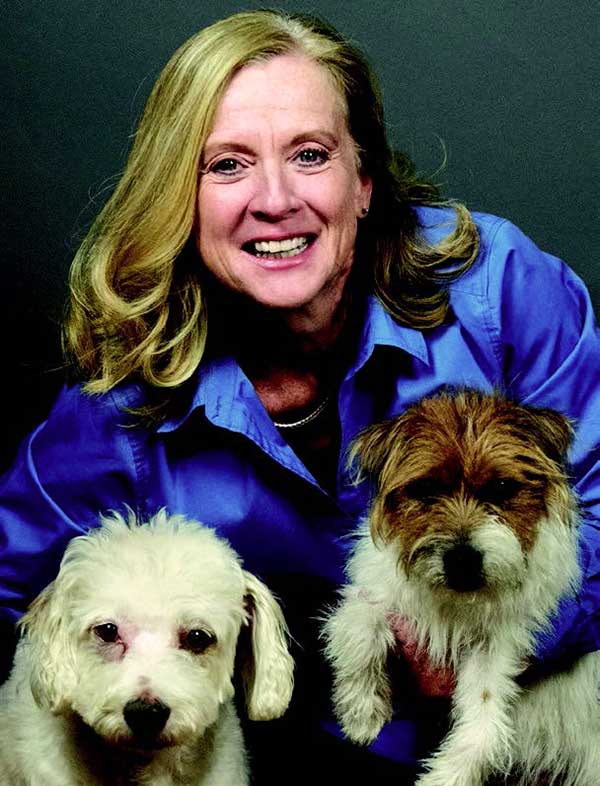 Service dogs help disabled veterans and others navigate life's challenges. By Rose Mango
Michele Ostrander, president and CEO of Freedom Service Dogs, has been at the helm of the FSD mission for four years. Ostrander constantly shares FSD's story so more disabled veterans and others with disabilities can receive help from one of the nonprofit organization's highly trained service dogs.
FSD service dogs open doors to a world that has been closed off, she says, because their service dogs take away the limitations of disabilities. The dog helps lift fears, doubts, frustrations, and difficulties that FSD clients have faced. "The partnership truly transforms a client's life," Ostrander says.
FSD serves an array of clients, from children on the autism spectrum and other neurocognitive disabilities to veterans and active-duty military with post-traumatic stress disorder and mobility challenges. The organization provides clients with service dogs specially trained for the individual's particular needs. About 30% of FSD's clients are veterans who find difficulty reintegrating into society.
Through fundraisers and donations, FSD provides dogs at no charge. The average cost to raise and train a service dog is $30,000, which encompasses everything for the entire life of the dog.
The dog typically serves a client between eight and 10 years, and FSD provides support at all times. "We speak with the client often throughout the dog's service time,"
Ostrander says. "If the client's needs change, we go to the client's home and train the dog with new cues and commands to meet those needs."
FSD has more than 100 clients waiting to be partnered with a life- transforming dog. "We need more dogs so we can provide assistance in a faster time frame. We look for top-quality providers who raise Labrador Retrievers, Labradoodles, Goldendoodles, and Poodles for clients with allergies. We need more dogs as soon as possible," Ostrander says.
Every gift to FSD is life-changing. Please consider donating to Freedom Service Dogs.
To learn more or to donate, visit www.freedomservicedogs.org.
– Rose Mango