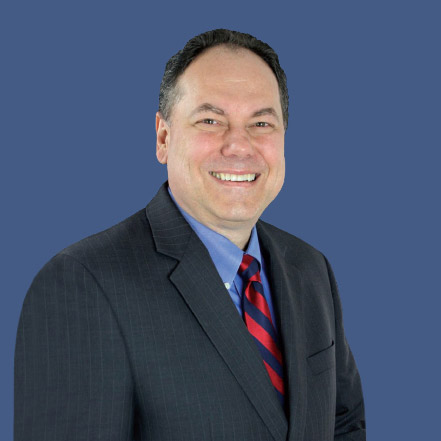 We asked Robert Cresanti, President and CEO of the International Franchise Association (IFA), about the ingenuity and fierceness of franchisors as they take on the present pandemic – and how the IFA is leading the charge to protect franchise businesses during these unprecedented times. By Rose Mango
"I want franchises to know that we are all in this together, and we will come out stronger on the other side."

– Robert Cresanti
We asked Robert Cresanti, President and CEO of the International Franchise Association (IFA), about the ingenuity and fierceness of franchisors as they take on the present pandemic – and how the IFA is leading the charge to protect franchise businesses during these unprecedented times.
As CEO of the IFA, what are your personal thoughts on the state of franchising since the pandemic began?
It has been truly inspiring witnessing the nation's franchise small businesses band together to weather the unpredictability of the coronavirus pandemic. I've witnessed firsthand as franchisees and franchisors alike have found innovative ways to give back to their local communities, whether that be through supporting America's essential workers or other means. Although we are currently facing challenging times, I know the strength and resiliency of the franchise community is powerful. I want franchises to know that we are all in this together and we will come out stronger on the other side.
What are the most surprising ways you have seen franchises pivot in our country's present situation?
The amount of ingenuity, improvisation, and adaptability that franchises have displayed throughout the pandemic is a testimony to their resiliency and entrepreneurship. Franchise businesses across sectors have communicated effectively to their customers and employees to embrace change. Education franchises have leaned into virtual learning with great success; restaurants have refined curbside and take-out dining options; and hotels are taking cleaning and customer service to new levels. All of these adaptations provide customers with smarter choices while franchises prove they can provide their customers high-quality experiences even under challenging circumstances.
Nearly 200 franchise brands have signed the IFA's letter to Congress in favor of measures that would increase funding. Do you think this is likely to pass?
Both Congress and the current administration are committed to providing more funding through the Paycheck Protection Program (PPP) that has helped small- and medium-sized businesses, including franchises, from going under during the pandemic-related economic downturn. While there is broad agreement in some areas of the relief legislation currently being considered, there is disagreement in other areas of the draft bills, which has led to a breakdown in negotiations. IFA is pushing hard for the full funding of financial relief programs like the PPP in the next round of COVID-19 relief legislation, and we expect increased small business funding for franchises will be a part of the final legislation.
What is on next year's agenda to represent the interests of franchises before Congress?
Looking forward to 2021, the key word is change. This election cycle promises the potential of significant policy reversals. From labor policy to tax policy, the next elections could make drastic changes to the way the economy functions. I urge everyone reading this interview to please go out and vote. Your votes will determine, in a very real way, the future direction of your business and this country!
For more information about the International Franchise Association (IFA) or to just stay on top of franchise news, visit franchise.org.
– Rose Mango