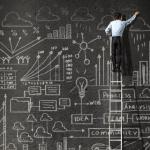 In my years in the franchise industry, I feel like I have seen it all. I have started preaching "responsible franchising." Responsible franchising embodies setting the right expectations, ensuring adequate capital, selecting the right franchisees and maintaining a growth pace that allows for mutual success within the network. Responsible franchising is the future. By Aaron Harper
A Blueprint for the Next Generation of Franchisors
In my years in the franchise industry, I feel like I have seen it all. I have started preaching "responsible franchising." Responsible franchising embodies setting the right expectations, ensuring adequate capital, selecting the right franchisees and maintaining a growth pace that allows for mutual success within the network. Responsible franchising is the future.
Setting Clear Expectations
From the outset, it's essential to paint a realistic picture of what the franchisee can expect after signing the franchise agreement. As a franchisor, I've always believed in setting clear expectations with prospective franchisees. Honest communication about challenges, time frames and potential hurdles fosters trust, aligns aspirations and lays a solid foundation for a successful partnership.
Capital Adequacy
Capital forms the lifeblood of any business. Responsible franchising involves meticulous planning, ensuring that there's sufficient capital to not just sell franchises, but to support the growth expected from them. Drawing from my experiences, I've seen the transformative power of having the right financial resources in enabling both franchisor and franchisee to thrive.
Choosing the Right Franchisees
Handpicking franchisees is an art that defines responsible franchising. It's about finding individuals who resonate with the brand's ethos, have the right skills and align with long-term goals. Each franchisee should be a strategic partner, someone who believes in the brand as much as the franchisor does.
Sustainable Growth
The growth of a franchise should be like a well-paced marathon, not a sprint. It's tempting to sell more franchises than one can handle, but I've seen firsthand the perils of overextending. Sustainable growth ensures each franchisee receives the attention, training and support necessary for success.
In an ever-evolving franchise landscape, responsible franchisors stand out. They are the flag-bearers of a franchise culture built on integrity, transparency and long-term success. Responsible franchising is a commitment to nurturing a community of professionals who seek to change the lives of thriving franchisees. As a leading member of the "next generation" of franchisors, my hope is to set an example of how to franchise responsibly for future franchisors and generations to come.
Aaron Harper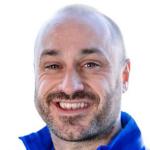 Aaron Harper is an expert in the franchise industry. His numerous accomplishments include rescuing Patch Boys from financial turmoil as the head of development, ultimately opening over 400 territories across two brands in just a few short years. He then decided to build something similar on his own, the right way, with a power-washing company called Rolling Suds. Within seven months, the franchise has sold 44 units across 11 states. Aaron ultimately serves as an inspiring example for emerging franchisors seeking success through responsible franchising. rollingsudsfranchise.com, contact@rollingsudsfranchise.com