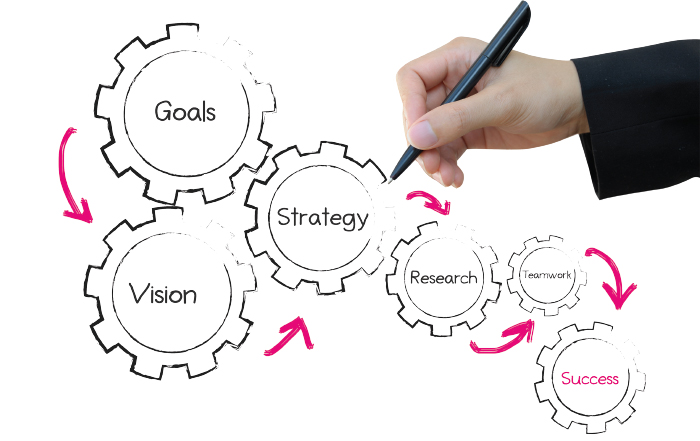 When COVID-19 first took over our newsfeeds and filled our TV time, we all took a deep pause and waited to see how things were going to evolve. As time went on, businesses and entrepreneurs learned how to pivot from what they were doing to what they needed to be doing in order to continue. By Alesia Visconti
Success Tips for the Entrepreneur
When COVID-19 first took over our newsfeeds and filled our TV time, we all took a deep pause and waited to see how things were going to evolve. As time went on, businesses and entrepreneurs learned how to pivot from what they were doing to what they needed to be doing in order to continue. Entrepreneurs have a track record of always trying to stay one step ahead in business, and early on, they've learned to move forward despite obstacles.
COVID-19, however, was unlike anything we'd ever encountered. As the country went into lockdown, things began to emerge. It was clear that changing operations and practices was needed. The food industry was hit hard and quickly adapted to delivery, pickup, and no-contact service. Other industries changed their marketing messages during the pandemic to emphasize empathy, respect and care for others. Businesses revamped their operations and formats as well as intensified their sanitization procedures. Zoom became our way of doing business meetings, holding social gatherings, staying in touch, and keeping sane. Our homes expanded to become our business addresses and schools. The franchise community quickly became adept at working virtually, by giving potential franchisees a warm welcome through virtual discovery days and training for new onboards online. Now, heading into June, we see some states relaxing the stay-at-home orders while other states have extended them.
As we begin to move forward and rebuild our economy, I have reached out to two brands that are thriving in these unexpected times: Schooley Mitchell and Family Financial Centers. Founder Dennis Schooley of Schooley Mitchell, a B2B consulting franchise, had this to say: "The first thing that I will say is that hope is more powerful than fear. Those that act and push through are the ones that experience success, happiness and achievement as opposed to being stuck in neutral and frozen with concern. As a society, we are very resilient. I refuse to let it beat me. I am certainly not going to change my main course. I will not change my life's dreams set in my mind and heart based on a few short months of setback and altered approaches. I intend to forge forward with gusto. With that mindset, we pivoted very quickly to virtual technologies with very little adjustment because of the attitude we took towards doing it right. Stumble until you rumble – and it didn't take long to get over the stumbles."
Schooley continued, "Buyers and networking associates are much more accepting of virtual communications through necessity right now, and therefore are becoming more and more comfortable with it. I was asked on a radio show the other day about the new normal. I have always been a proponent of belly-to-belly, smile-to-smile, but I said that I truly think it will end up being a hybrid of personal and virtual, based on the success we are experiencing with virtual strategies right now. Even though COVID-19 is horrible, out of necessity comes valuable and permanent adaptation."
Chief Development Officer Jack Wilson of Family Financial Centers, a financial services franchise, stressed strong leadership and operational changes in the company's pivoting technique. He said: "Despite how stressful and disruptive it is to operate during this pandemic, our leadership team knew that we needed to stay focused on our core processes in sales and operations. That said, we are not only sensitive to how we market during this pandemic but also to the needs of our franchisees and their customers. Keeping our franchisees strong now provides an immediate competitive advantage and positions us to emerge from this even stronger. We have seen good results by deploying more technology, such as video conferencing, maintaining our investments in marketing initiatives, increasing our social media presence and messaging as well as providing a flexible working environment for our employees. Our goal is to secure new revenue streams for our franchisees and add value to our overall concept."
The overwhelming message that comes through is that human beings are resilient and determined. Even in a pandemic – or, perhaps, especially because of the pandemic – people want to have control over their future. Changing procedures and adapting to circumstances allow forward-thinking people to keep advancing. To that, I say: onward and upward for us all!
– Alesia Visconti
Alesia Visconti, CFC, is the CEO/Publisher of Franchise Dictionary Magazine and the CEO of FranServe Inc., the world's largest franchise consulting and expansion organization. She has 20 years of experience as a C-level executive, driving organizational development and taking companies to the next level. An author, professional speaker, and entrepreneur, her motto in life is "Work hard, play hard, help others, repeat." A self-proclaimed nerd, Alesia loves all things "superhero."