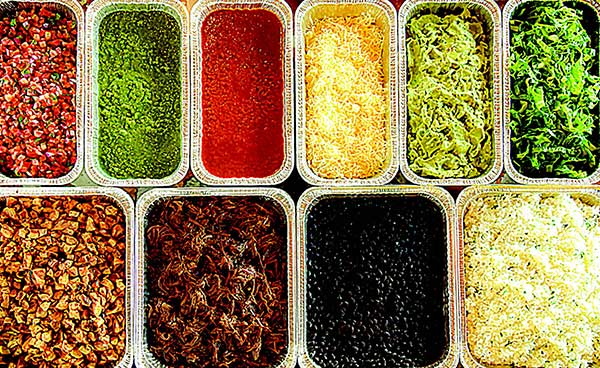 Fresh ingredients and a modern take on Mexican street food makes Ori'Zaba's a tasty choice among franchise restaurants. By Elice Morgenson
WE DID THE WORK, so you won't have to
Fresh ingredients and a modern take on Mexican street food makes Ori'Zaba's a tasty choice among franchise restaurants. The Las Vegas-based fast-casual eateries pair fresh ingredients with a variety of exciting flavors and options that keep customers coming back again and again. Ori'Zaba's continues to expand its unique vegetarian and vegan options for customers, plus it offers health-conscious oil-free options and queso made with cashews for the lactose-intolerant crowd.
Ori'Zaba's restaurants can customize to meet the demands of an area's demographics, offering catering, delivery, and specialty items with excellent potential for diversifying a revenue stream. Locations with patios find that customers are drawn to the relaxing outdoor spaces. Ori'Zaba's has harnessed technology through online ordering, which saves time for customers, and the ordering process also serves well in providing marketing demographics that allow a franchisee to see trending items and re-market well-received ones. Franchisees can count on Ori'Zaba's professional team to help them develop the business they want.
The company provides many of the franchising processes like offering third-party financial counseling, in-person and e-learning, quarterly visits, ongoing training, and assistance with site selection. The provisions don't end there. Once the doors open, the pros with Ori'Zaba's will continue their support, providing continuous training assistance, new products and methods, reports to show growth, and cutting edge marketing techniques to maximize publicity for the store. Ori'Zaba's has standardized systems and approaches to improve margins, manage labor, and contain food costs; it also makes sure that franchisees have all of the resources they need to succeed right out of the gate.
Partnering with Ori'Zaba's as a franchisee is a true partnership in every respect. As a franchise owner, you benefit from the fast-casual sector 2.1% growth, and casual 2.3% growth, outpacing all other restaurant sectors.
For more information about an Ori'Zaba's franchise opportunity, contact Lee@zabas.com or visit their website: www.zabas.com.
– Elice Morgenson