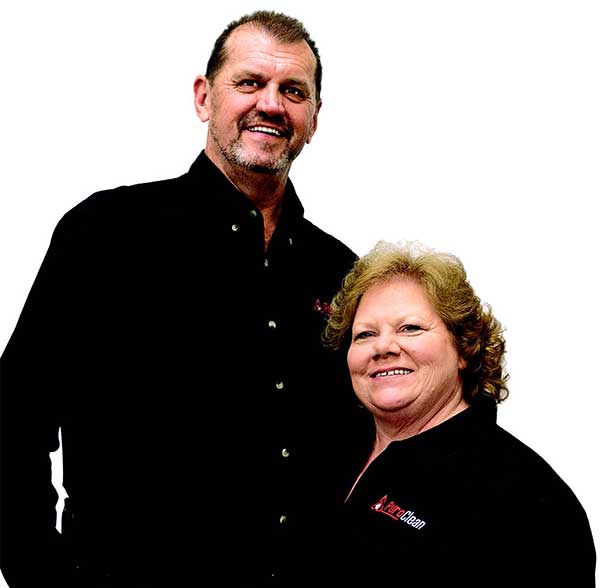 Disaster Response with Special Compassion. By Rochelle Miller
Disaster Response with Special Compassion
A record-breaking flood that pounded Nebraska in March not only caused $1 billion in damage, but also proved to be deadly. One farmer from the town of Columbus died when trying to save others during the natural disaster when a bridge collapsed beneath his tractor.
Lending their expertise in the recovery efforts was the disaster relief team of PuroClean, a national provider of property restoration services such as fire and smoke damage remediation, flood water and mold removal, and biohazard clean-up.
Back in Columbus, Charles Atkins and his team were dispatched to a family's log cabin that was consumed inside by mud piled more than two feet high. For a seasoned pro like Atkins, who owns and operates two PuroClean locations in Tennessee, this wasn't even the messiest job he's ever seen
This case, however, was special for him. The owner of the house was a disabled Vietnam veteran, and Atkins – an Army veteran himself – learned much about his new customer throughout the clean-up effort.
"I am a veteran. I'm not disabled. I served in peace time. He was telling me about how he got injured he was in a helicopter crash and for a long time he couldn't walk," Atkins said of the veteran (who preferred not to be identified by name).
Atkins made it his mission to clean up the log cabin home as quickly as possible to get it ready for rebuild, which entailed overseeing front-loaders to scoop out all of the mud, removing damaged walls and pressure washing the exterior. The job was completed in a week, but the bill totaled $41,000. Atkins cut the bill by more than half, charging only $17,000.
"When it comes to FEMA, they don't always cover what needs to be covered," said Atkins. "He was very grateful."
While this may seem like a move most corporate offices would frown upon, PuroClean has established a solid record for embracing those in the armed forces. Veterans from all branches of the military make up approximately 12 percent of franchise owners across PuroClean's 290 franchise locations, according to Steve White, President and COO of PuroClean. White, who is also an Army veteran, offers incentives to franchise owners who were in the military through a program called PuroVet.
"Our esteemed PuroVet program was founded on the principle that veterans already hold the keys to a successful future as entrepreneurs and as PuroClean franchise owners," White said.
The program offers a 25% discount off of the franchise fee to attract new franchise owners who have military experience. The company even launched their first military franchise giveaway, offering one veteran the opportunity to own their own PuroClean franchise by waiving the initial franchise fee. (The winner will be announced by the end of 2019.)
"Owning a PuroClean franchise caters directly to skills that are instilled in military veterans, who are ready to step in and serve at a moment's notice and lead with a servant heart," White said. "Veterans are prepared to become a pillar of hope in their community, especially for homeowners who are facing extreme property damage."
As for Atkins, he continues to serve on PuroClean's disaster response team while also running his own franchise locations with his wife, Sharon, and son, Harrison. He also keeps in touch with that special Vietnam veteran from Nebraska, who is still awaiting the completion of the final remodeling phase of his home, but is hopeful he and his family will be able to move back in soon. As Atkins says, "He sacrificed just about everything."
For additional information about franchising opportunities, visit https://franchise.puroclean.com/
– Rochelle Miller