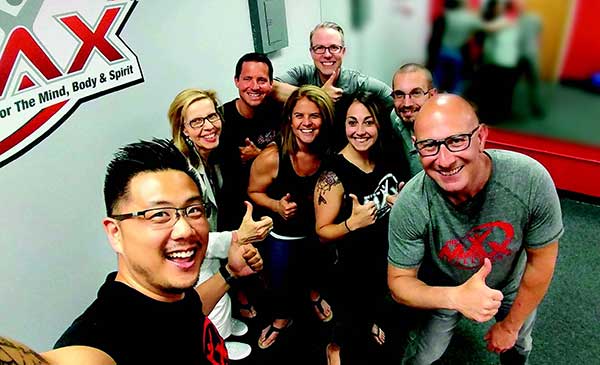 Start Changing Lives Today – Including Your Own. By Rose Mango
Maximize Your Potential
Excellence is not something that is reserved for the elite few. Excellence is something that is within the grasp of all of us, and Bryan Klein, Founder, and CEO of THE MAX Challenge, has made it his life's mission to help others achieve their own personal best! Bryan created THE MAX Challenge to transform minds, bodies, and spirits and to inspire everyone to NOT settle for mediocrity. He firmly believes that anyone can reach every single one of their goals with the right mindset. If you're looking for a franchise that allows you to transform lives, this is it!
THE MAX Challenge allows franchise owners to make an incredible financial return on their investment while genuinely making a difference in the lives of their members and the community. To honor our Veterans, they offer a $5000 discount off the franchise fee. All franchisees enjoy comprehensive guidance and reliable ongoing support as you start on your path to fitness franchise ownership.
THE MAX Challenge support team is made up of highly qualified individuals with expertise in Marketing, Franchising, Operations, Human Resources, Accounting, Design, Real Estate, Technology, and Training, and Fitness. They offer a detailed and robust training program for all staff members at all locations. Their real estate experts will help you find the perfect home for your new franchise. They're pros at lease negotiation and will make sure you get the best deal possible!
Build the perfect team with the help of THE MAX Challenge operations and staffing support team. They will guide and consult with you so that you may hire individuals who will help grow your business and give your members the experience they deserve! From traditional to digital and social media, their marketing department provides you with everything you need to develop and support your ever- growing member base!
THE MAX Challenge wants to see you SUCCEED! Your success is their success. That's why they are with you every step of the way to help you become profitable FAST and stay profitable for the life of your business!
For more information, contact us today, and you will be well on your way to owning your own business tomorrow! https://themaxfranchising.com
– Rose Mango