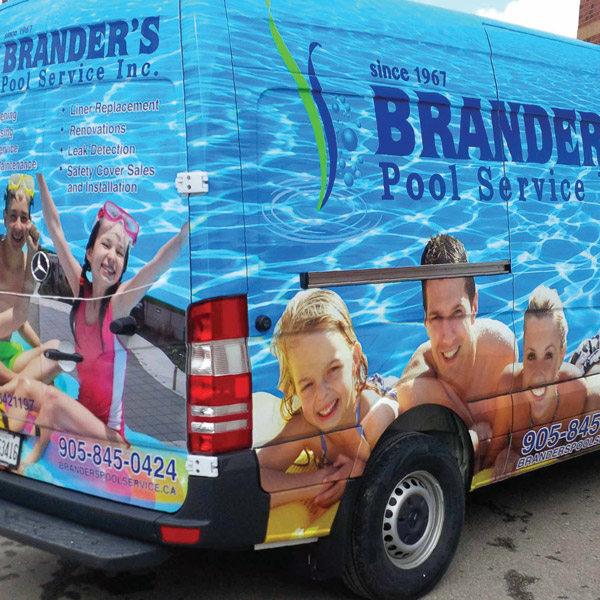 "No Rules! No Royalties!" That's the motto of Signworld, a national organization for more than 30 years with over 340 companies providing commercial custom signage and graphics. By Nancy E. Williams
Helping Mobile Businesses Get Their Marketing Plans Rolling
"No Rules! No Royalties!" That's the motto of Signworld, a national organization for more than 30 years with over 340 companies providing commercial custom signage and graphics. The slogan exhibits how the organization represents its owners, giving them complete autonomy in everything from choosing their own business names and brands to deciding how to run their operations on a day-to-day basis. But that doesn't mean they're on their own once they purchase a Signworld.
On the contrary, Signworld provides a pre-opening curriculum that includes technical education in hardware and software, operations, sign-making and installation, supplier training, point-of-sale guidance, on-the-job training at active Signworld partners' locations, and onsite coaching once the equipment is all set up. Once open, Signworld provides business partners with ongoing support and coaching from corporate staff, as well as other owners, for as long as they are in business. This includes next-day onsite service, online technical support and an annual three-day convention that offers more than 30 cutting-edge business seminars updated every year.
And the other piece of the motto – "No Royalties" – means just that!
Although Signworld is a brick-and-mortar business, its portfolio of services includes unique marketing tools that support customers who have mobile businesses. One of those offerings is the vehicle wrap, which is the perfect billboard, not just because it looks great, but also because it's mobile.
"Vehicle wraps are one of the top three signage trends worth chasing in 2020," says Sharae Ewing from the Signworld Business Partners corporate team. "Vehicle wraps are increasingly seen as a business marketing essential. Reports by the American Trucking Associations indicate that a vehicle wrap on a typical trailer makes 10 million impressions every year." Because of that, small-business owners across the country are clamoring to get their mobile marketing plans rolling.
Signworld is equipped with great technology to create customizable and affordable vehicle wraps. As described by Iconography Studios, a Signworld owner, the three-step process is simple: design, production and installation. In the design phase, the team helps customers create the most compelling graphic wrap for their businesses and budgets. In production, Iconography prints the wrap on the highest quality vehicle-wrap materials, laminating it to protect against the elements, and trimming it to have it ready for the installation team. In the final stage of installation, certified installers expertly apply the wrap using the best tools and techniques of the trade, ensuring it against peeling, lifting and bubbling. All installations are guaranteed.
If you are an aspiring entrepreneur seeking a business that gives owners complete control, not bound by rules or strict business processes, and no royalties, visit signworld.org to learn more.
– Nancy E. Williams