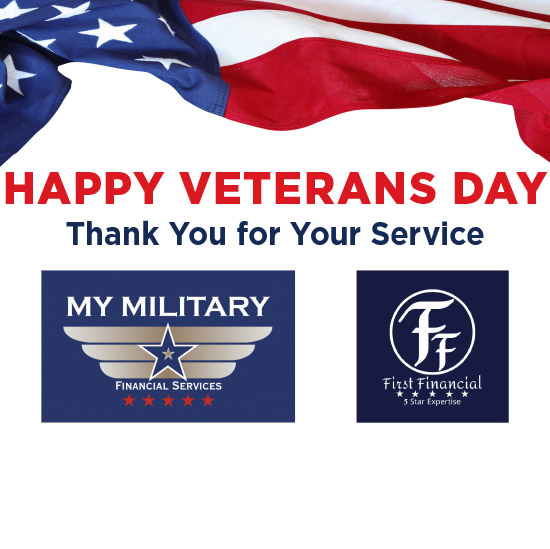 Veterans Day, originally observed as Armistice Day to commemorate the armistice between the U.S., our allies, and Germany, became an official holiday in 1938.This day is reserved for Americans to give appreciation and thanks to all who served in the U.S. Armed Forces. By Jon Skroder
Thank You for Your Service
Veterans Day, originally observed as Armistice Day to commemorate the armistice between the U.S., our allies, and Germany, became an official holiday in 1938.This day is reserved for Americans to give appreciation and thanks to all who served in the U.S. Armed Forces. Without their service, our freedom and our way of life would not exist. Most veterans are selfless, avoid limelight, and shy away from accolades. They join the service because they know the importance of protecting our liberties and have a deep appreciation for what a great country we live in. Historically only 7% of the U.S. population has, or is, serving in the Armed Forces. Of those who have served, roughly 30% go on to work in the federal, state, and local governments as public servants, continuing to pursue the desire they have to serve their country. This is an overlooked fact, one that demonstrates their ongoing commitments and beliefs, and one that should be recognized.
Even with the current events, the U.S. is still greatest country in the world, and we have incredible men and women protecting everything that has been built from the sacrifices of others. On November 11th, please take a moment and thank those that served. It may be a veteran you know or simply one that you may meet in your community. If you have served this country, please know we at My Military Financial Service and First Financial appreciate your service and sacrifice.
For all of our active-duty military, veterans, or spouses, we truly appreciate what you have given, and have developed the M5 Loan® to give something back. It is a perfect fit for many service-based franchise options, providing funds for initial purchases as well as a substantial amount for working capital – assuring business success. Undercapitalization is the number one reason businesses fail and can be avoided by obtaining the correct amount of capital initially.
For more details, please contact me via email, jon@mymilitaryloans.com or visit our website at mymilitaryloans.com.
– Jon Skroder
Senior Chief Petty Officer Jon P. Skroder (Retired) is a 26-year Navy Veteran (1993-2019) and current COO of My Military Financial Services. Assignments include NAWS China Lake, CA, Pacific Missile Range Facility, HI, HSL-42 NS Mayport, FL, Weapons and Tactics Unit NS Mayport, FL, HSL-48 Mayport, FL, HSM Weapons School Atlantic, Mayport, FL, HSL-37 KBay, HI, and HSM-40 Mayport, FL. MED/MEF deployments aboard the USS San Jacinto (CG-56) and the USS Monterey (CG-61) and 7th Fleet support deployment aboard the USS Michael Murphy (DDG-112).