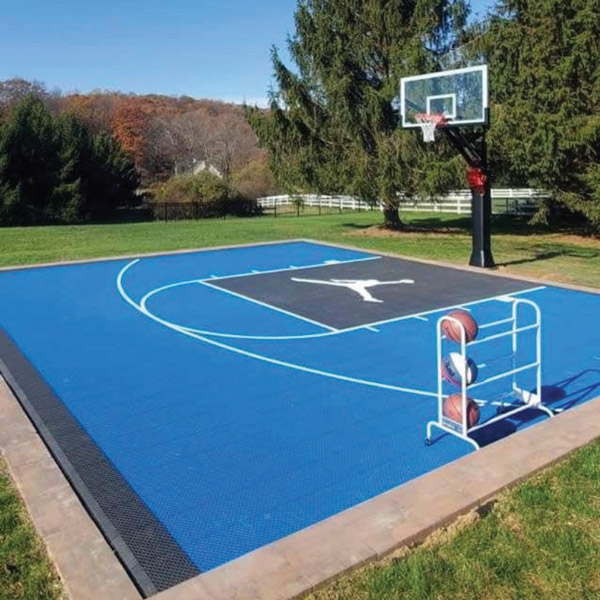 Growing up on the streets of Brooklyn, New York, Michael Kraner learned the best life lessons from sports, including confidence, integrity, and teamwork. Now, as founder and CEO of My Backyard Sports, he's come full circle to translate those lessons and says he couldn't be happier. By Lizzy Yeserski
From Playgrounds to Boardrooms and Back Again
Growing up on the streets of Brooklyn, New York, Michael Kraner learned the best life lessons from sports, including confidence, integrity, and teamwork. Now, as founder and CEO of My Backyard Sports, he's come full circle to translate those lessons and says he couldn't be happier.
Kraner earned his entrepreneurial chops as a Cornell University student when he leveraged local-level marketing to produce revenue streams for Ithaca, New York, businesses. By age 22, he rolled out his idea nationally and then spent time in finance before launching two technology-focused businesses. Kraner yearned to find his passion.
"When I was working in technology, nobody understood what we did," he said. "So I felt that I wanted to be in the happiness-and-memories business and do something more significant." As with his prior companies, My Backyard Sports evolved from a need Kraner saw in his community. Following a move to the suburbs, he wanted to create a high-quality outdoor space to enjoy sports with his family; however, no one could execute his vision. "There was more to sports on the home level than buying a low-end hoop from a big-box retailer," he explained. Kraner harnessed his tech and finance background with his love of sports and, in 2017, My Backyard Sports was born.
As the only franchise specialty sports construction and services company in the country, My Backyard Sports goes all out for homeowners, with high-end, affordable backyard solutions. If a customer can dream it, My Backyard Sports can bring it to life. Besides private clients, the company serves schools, towns, community recreational groups, athletic associations, and developers. Kraner's goal is to bring customizable stadium experiences to every neighborhood and leave behind lasting delight with each court and rink the brand builds. "I was able to find something that I was passionate about and then apply my professional skills," Kraner said.
"Entrepreneurship is a fun journey," Kraner added. "Every day, you can continue to customize and make the business better. We love sharing sports with everyone."
For information on franchising opportunities and how to become part of My Backyard Sports' game-changing team, head to mybackyardsportsfranchise.com today!
– Lizzy Yeserski