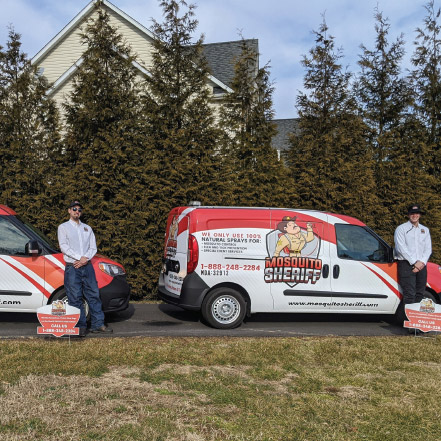 More brands than ever are helping new franchise owners start up their business from a home-based management office. In a mobile-services brand, franchise owners still go to clients to perform services, or their staff go while they manage the entire team's schedule, get out to network, and complete local marketing efforts. By Dawn Abbamondi
Mosquito Sheriff continues to provide exceptional pest control service and remains dedicated to using only nontoxic, all-natural products and environmentally forward practices. With spring and mosquito season approaching, a career in pest control is an excellent choice for an entrepreneur looking for a business that provides a healthy work-life balance and long-term benefits to the environment.
Mosquito Sheriff makes running a business out of the home as simple as it can get. Owners are free to set a schedule and hours that work best for them and their business. A call center takes all incoming requests and creates a scheduled route for each technician, maximizing efficiency. By removing the time-intensive duties of customer acquisition and customer service, owners can focus on their crew and grow their business to meet increasing demands.
Jason Miller, vice president of franchise development, explained more about the ease of running a Mosquito Sheriff. "You do not have to be tied down to real estate. You don't have a door that needs to be opened every day, customers that need to be followed up with or a warehouse to maintain all of your supplies in. Everything you need is in the technician's van. You can store multiple bottles of the product, which will last each technician possibly months. They use backpack sprayers with batteries that use recyclable energy, which are also stored in the truck. This keeps things simple and hassle-free for the owners," Miller said.
Mosquito Sheriff has two franchise prototypes in action that meet the demands of very different business owners. One approach puts the owner in the driver's seat, and they actively participate in the business from the road. The other approach lets the owner direct from home, hiring drivers to make the rounds to spray residences. Each model lets an owner choose how they would like to participate in the business and grow at a level they are comfortable with.
Elice Morgenson
Contact: mosquitosheriff.com, 203-300-7945, jmiller@mosquitosheriff.com