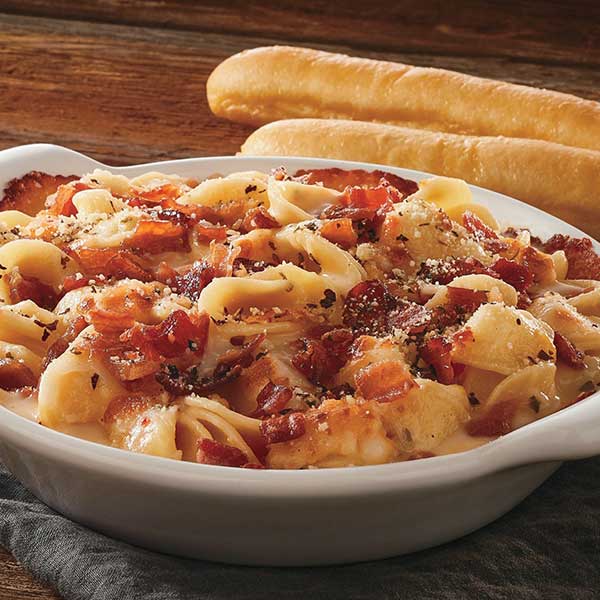 Fazoli's cutting-edge approach to its menu and food quality make it a franchise of choice. By Mark Schnurman
When food is your product, it better be good. Fazoli's, an Italian premium Quick-Service Restaurant, takes that to heart. In the competitive QSR space, the food quality, unmatched service, and incredible value elevate the Fazoli's brand.
"Whether it is a $4.99 Pizza-Baked Spaghetti or an $8.99 Lobster Mac & Cheese, with every dish we strive to provide our guests with unparalleled quality at an unbeatable price," says Rick Petralia, Director of Culinary Innovation for Fazoli's.
At Fazoli's, it starts with the ingredients. The chicken is roasted in-house, fresh produce is cut daily and the signature breadsticks are baked fresh throughout the day. All menu items are made-to-order using quality ingredients; each dish is created to satisfy the tastes and preferences of the guest.
Even with a variety of limited-time-offer items such as Buffalo Chicken Mac & Cheese, fan-favorite Pizza-Baked Spaghetti, and Chicken Parm Lasagna, the most popular items remain the Italian classics: Spaghetti with Meatballs and Fettuccine Alfredo. And, of course, their iconic breadsticks – unlimited when dining in – bring guests back again and again!
Fazoli's prides itself on its menu innovation and has five promotional windows per year that consist of a number of "Killer LTOs," including craveable entrees, one-of-a-kind desserts, snacks and shareables, and even new flavors of the brand's signature Italian Ice.
Fazoli's is always looking for ways to innovate and listen to guests' changing lifestyle needs. The inspiration for new menu items comes from industry trends, competitive analysis, and guest and franchisee feedback.
With their newest culinary innovation, Fazoli's is launching Impossible™ Meat Sauce to address consumers changing dietary and lifestyle choices. Fazoli's Impossible™ Meat Sauce is so good that even meat lovers will love it. A testament to the brand's commitment to quality and flavor, guests can't taste the difference between Fazoli's Impossible™ meat sauce and the brand's traditional meat sauce.
Fazoli's cutting-edge approach to its menu and food quality make it a franchise of choice.
To learn more about joining the Fazoli's family, please visit www.OwnAFazolis.com.
– Mark Schnurman