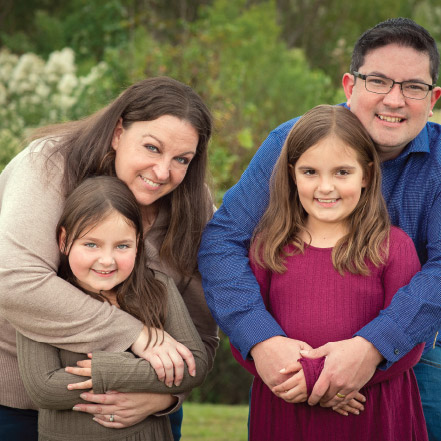 When Don McDuffee was only 5, he cracked open his broken Power Wheels truck and fixed it. Fascinated by cars, the mechanic-in-training saved all of his spare cash to purchase a beat-up Dodge Ram 50 when he was just 14. He worked on the hunk of metal with his father for two years, restoring it and turning it into a low-rider pickup just in time for his 16th birthday. By Jessica Jones
Turning Wrenches for Decades
When Don McDuffee was only 5, he cracked open his broken Power Wheels truck and fixed it. Fascinated by cars, the mechanic-in-training saved all of his spare cash to purchase a beat-up Dodge Ram 50 when he was just 14. He worked on the hunk of metal with his father for two years, restoring it and turning it into a low-rider pickup just in time for his 16th birthday.
"I was always into cars, always mechanically inclined," said McDuffee. "For as long as I can remember I've been turning wrenches."
Working on cars professionally since the age of 18, McDuffee literally started his automotive career at the bottom – changing oil – because he wanted to learn every aspect of the job in order to make his way up to shop owner. He took a job selling parts and enrolled in online classes, earning his certification to perform 23-point inspections on used cars so he could learn the ins and outs on a range of different models.
Fueled by a desire to become a race car driver, McDuffee made a cross-country move from California to Charlotte, North Carolina, taking a job at a local dealership where he worked his way up from lube tech to diagnostic tech until being promoted to shop foreman. He worked at J.D. Byrider for a few years, too, until he was hired by an area Meineke owner to take over some of the Charlotte franchise's day-to-day operations.
"I had two goals in life. One was a little far-fetched – to be a professional race car driver – the other was to own my own automotive garage," McDuffee said. "Meineke has helped to make one of those goals possible."
The owner of Meineke Car Care Center 49 in Charlotte since 2016, McDuffee has tripled sales at his location in the past few years.
"When I started out as a manager here in 2013, this franchise was struggling," McDuffee said. "The previous owner was tracking about $350,000 in annual sales, but by the end of 2015 we were able to get that number to $600,000."
McDuffee said increased sales resulted from adding more services, which he was easily able to accomplish because of his automotive knowledge.
"We turned the shop around and made it a one-stop facility," he said. "We started offering diagnostics, tire alignments and heavy repairs. I wanted customers to be able to complete all of their service in one spot."
McDuffee has since increased the shop's sales by 30% each year since 2016. In 2018 he hit a milestone of $1 million in annual sales and in 2019 he increased that number to $1.23 million. He's on track this year to report $1.4 million in sales.
"We're proud to say this is our third year of being a million-dollar store," said Rachael McDuffee, Don's wife, who is in charge of service advising at the shop. "The Charlotte market is competitive but Meineke is a great brand and we complement that with our very personalized style of customer service."
And these Meineke owners are already paving a new road. The McDuffees are in the process of moving their Meineke Car Care Center to a bigger space just a half mile away from their current location. They hope to open the new shop in early 2021.
"I like being a Meineke franchise owner because the company gives you all of the tools to build your own success," McDuffee said. "I know how to run a shop – that's my strong suit. I'm not skilled in marketing and advertising but I let the brand focus on that because that is my weakness. If I was an independent shop owner, I wouldn't have that flexibility."
For more information about Meineke franchising opportunities visit meinekefranchise.com.
– Jessica Jones