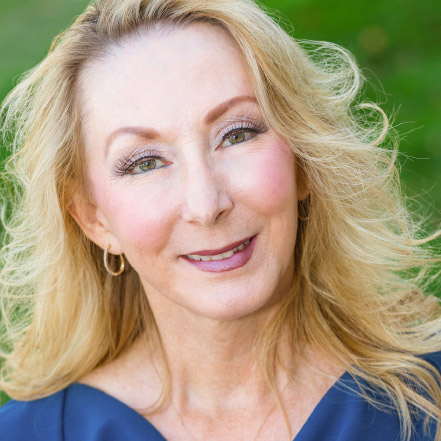 Home Helpers Home Care is a highly respected franchise brand, with 23 years of record-breaking system revenue growth. Emma Dickison, Home Helpers CEO and president, began her career in franchising 30 years ago, having worked with two other strong brands, both number one in their respective industries. By Cindy Charette
Home Helpers Home Care is a highly respected franchise brand, with 23 years of record-breaking system revenue growth. Emma Dickison, Home Helpers CEO and president, began her career in franchising 30 years ago, having worked with two other strong brands, both number one in their respective industries. Prior to joining Home Helpers, her experience included working in both the corporate and franchise verticals as well as for a larger franchise group early on in her career. Dickison shared: "When I had the opportunity to join Home Helpers 13 years ago, I was drawn to the mission and the ability to support families to keep loved ones living at home for as long and as safely as possible. Additionally, I was drawn to the business model supporting entrepreneurs in their goal of owning their own business, creating jobs, and supporting their communities."
What attracted you to the Home Helpers Home Care concept?
I have a long history of family caregiving from a very young age. At that time, companies like Home Helpers didn't exist, so over the years, we cared for many family members, including my parents and my grandmother who was able to age in place at home with family caregiving and hired care. I understand what families face today, as they are challenged to care for aging loved ones or family members needing care at home.
How is Home Helpers different from other home-health care concepts?
Over the years, Home Helpers has embraced a spirit of innovation and has expanded to multiple profit centers for our franchisees, who now serve five different consumer markets, including seniors, new moms, and families, those recovering from illness or injury and those living with lifelong, chronic conditions. Additionally, our franchise offers unique services such as Direct Link®, our proprietary suite of medical monitoring solutions, which is also integral to our new Cared-4℠ program.
We offer world-class, ongoing support and training as well as marketing to franchisees, including a team that mentors a new franchisee for their first two years. Lastly, our franchise has the best long-term value for franchisees on material terms in the franchise agreement. For example, we allow new franchisees to open with a home office for the first three years of operation to reduce fixed-cost investments in ramp up and offer the ability to scale down royalties from 6% to 3%.
What is the most rewarding part of being the CEO of Home Helpers?
I like to say we have a mission that matters. As the CEO of Home Helpers, I am grateful every day for the long-term relationships that have been built with franchisees, the support they provide me to lead this organization, the team I get to work with every day, and the difference Home Helpers makes in the communities our franchisees serve.
What has been your biggest success as CEO of Home Helpers?
I find success by surrounding myself with a high-performing team and a terrific network of franchisees. We have created a strong culture as we work together every day to grow the business and gain market share, serving communities all across the country.
What has this past year been like for Home Helpers?
We were in a very unique position compared to other franchise business models. We are an essential business, and 100% of our franchises were and are open, and 100% are hiring. We focused on supporting our franchisees first and foremost, leveraging technology, awarding new franchises to qualified candidates, and delivering the initiatives that were in our original plan for 2020. I am really proud of what our team and network accomplished. We had another record-breaking year and delivered on every initiative we had originally planned. That is a real testament to the resiliency of our brand, a strong team and a great community of franchisees.
What goals does Home Helpers have for 2021 and beyond?
Our goals will continue to focus on growth through our existing franchisees, as well as attracting new franchisees to our brand to build great businesses and serve more communities. Additionally, we will continue with a spirit of innovation to create new service offerings that broaden our continuum of care, leverage technology, and provide opportunities for our franchisees to grow.
For more information about franchising with Home Helpers, visit homehelpersfranchise.com.
– Cindy Charette