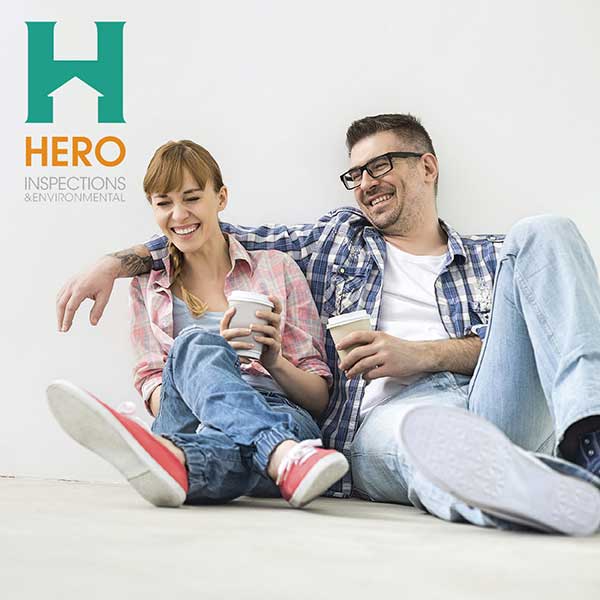 Hero Inspections & Environmental franchisees perform thorough home inspections that give homebuyers peace of mind about their potential purchase. By Elice Morgenson
Peace of Mind
Hero Inspections & Environmental helps homebuyers breathe easier
The many unknowns and contingencies involved with purchasing a home cause tremendous anxiety. Statistics show that 40% of Americans labeled it the most stressful event in modern life, according to a Homes.com survey, and another 44% said they felt nervous throughout the entire home-buying process.
Hero Inspections & Environmental™ can dial down that stress. Its franchisees perform thorough home inspections that give homebuyers peace of mind about their potential purchase as well as provide information so buyers will feel confident in their decision long-term.
Inspection reports – Hero Inspections & Environmental has more than 10,000 under its tool belts already – are thorough but not alarming. Hero Inspections & Environmental advises the buyer of issues that exist today and flags future concerns. This arms buyers with the knowledge to budget and plan before issues become critically damaging and costly.
The company's unique Hero Home Protection Plan goes even further. This guarantee protects homeowners from unforeseen environmental hazards even after they've moved in. Environmental issues can stay hidden for some time, but when they appear, they can be expensive and possibly harm the health of everyone living in the home. Hero Inspections & Environmental will work with a buyer to reduce the costs of environmental testing and demystify problems that can adversely affect a home.
The key to success as a Hero Inspections & Environmental franchisee is to think of the role as that of a trusted adviser. Owners of franchises accept the responsibility of being trustworthy guides who care about the buyer and real estate agent during the purchase process.
Each franchisee takes the resources and tools developed during thorough training to build up a network of happy clients and referrals. They receive ample franchisor support as needed along the way.
Since launching the flagship franchise in January 2016, rapidly growing Hero Inspections & Environmental has created a reputable service with impressive income potential – the flagship location in Denver brings in more than $500,000 per year.
– Elice Morgenson
To learn more about Hero Inspections & Environmental franchising, visit https://heroinspect.com.