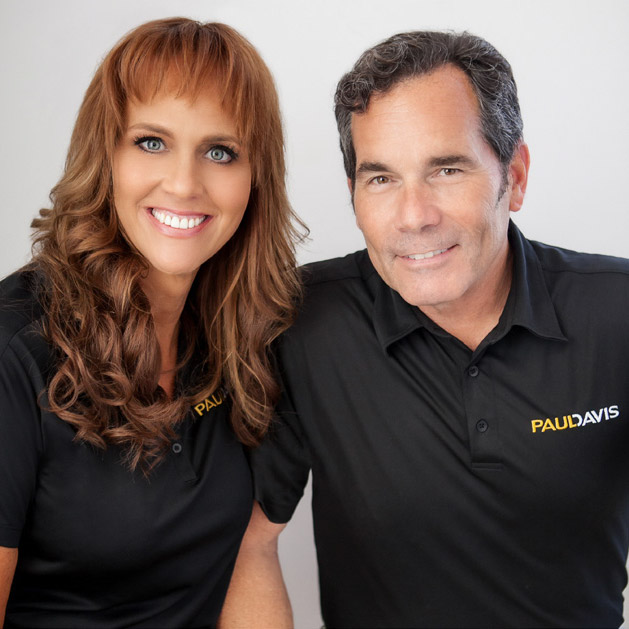 Joel Moss does not mince words when he describes the everyday work of Paul Davis Restoration of Santa Clarita: "This industry is reactive, fast-paced and challenging, with high demands." By Jessica Petrucelli
Joel Moss does not mince words when he describes the everyday work of Paul Davis Restoration of Santa Clarita: "This industry is reactive, fast-paced and challenging, with high demands."
Moss, who operates the Southern California franchise with his wife, Susan, has helped thousands of families recover from some of the state's largest wildfires, including the destructive Tick Fire in October of 2019, which forced a mass evacuation of more than 40,000 residents, including the Mosses.
"Being able to assist so many of our friends and neighbors during that massive wildfire helped Susan and I worry less about our own home, which was also under evacuation orders at the time," Moss said. "The huge need gave us a purpose, and we focused intensely on helping our community recover."
Specializing in restoring residential and commercial properties damaged by fire, water, storms, mold and other disasters for more than 55 years, Paul Davis is a one-stop disaster-mitigation and restoration company, which grew over the past year to encompass cleaning services for biohazards such as COVID-19. The company has more than 300 independently owned franchises in both the U.S. and Canada. At the Mosses' Santa Clarita outpost, wildfire is the biggest source of destruction.
"The Tick Fire burned thousands of acres and left hundreds of homes in need of restoration – and not just from flames," Moss said. "People think that if your house didn't burn, everything's OK – but so many of our clients sustained horrible smoke damage."
Moss, 59, worked as a licensed general contractor since 1988, before the couple investigated how to expand upon his construction business in 2010. They considered adding mitigation services but found it very difficult to launch that aspect of business independently.
Ten years later, the Mosses are poised to become one of the top 20 performing franchises in the Paul Davis network. On the reconstruction side, they plan, organize and evaluate construction projects from start to finish. On the mitigation side, they establish relationships with agents, adjusters, and property managers.
Trying to stay a step ahead of disaster, the Mosses also offer a useful service to property managers –
the Emergency Preparedness Plan – which allows Paul Davis to assess their properties and identify critical areas that need to be secured in the event of a disaster.
Looking back, the Mosses say they were destined to do the work they do. When the couple first met, Susan had experienced terrible water damage to her home. Even though Joel was a contractor at the time, a mitigation company had to come in to restore it.
"We ended up getting married and opening our own mitigation company. It was fate," Moss said.
Jessica Petrucelli
Contact: pauldavisbusiness.com