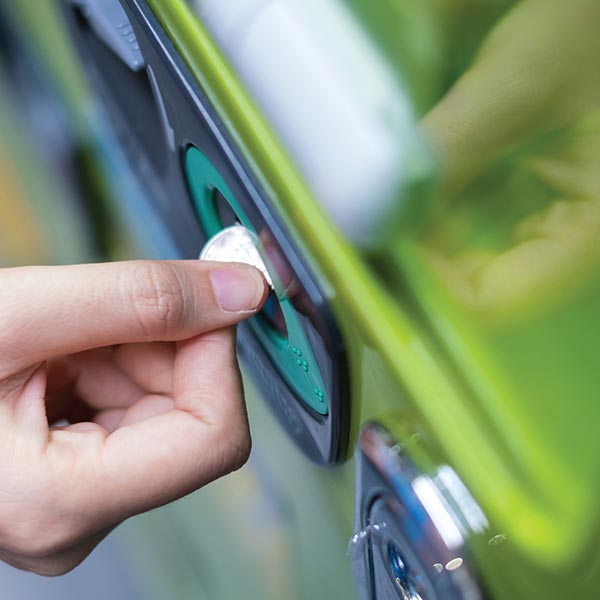 Because vending machines don't require a lot of attention, it is an extremely appealing, money-generating, passively-run business. By Sue Bennett

Healthy vending is gaining momentum, and investors recognize the value of this opportunity. Because vending machines don't require a lot of attention, it is an extremely appealing, money-generating, passively-run business.
After my second child was born, I stayed home with our two young kids, but I didn't want to lose my income from working a full-time job. Scouring the Internet for passively-run businesses, I stumbled across an ad and purchased ten vending machines. Being a novice in business, I thought these machines were going to make me a fortune. I realized I was wrong. By the end of the year, I purchased and serviced over 100 machines. I remember having so much coin to deposit that I had to use a dolly to bring all the coins to the bank. By year three, I acquired over 250 machines, still taking my kids with me to every location. At the end of that year, I sold the business and doubled my investment and became an expert at locating vending machines. I also wrote an e-book, How to Locate Vending Machines, which sold around the world.
I like the convenience of vending and the income potential the opportunity provides. Some of the perks include the following:
More pressure is being placed on employers and school officials to stop obesity and offer healthier selections.
Most employees have limited time to go out to lunch and find it more convenient to purchase a healthy snack from a vending machine.
Purchasing a healthy snack is very convenient. You swipe your credit or debit card, and money deposits into your account.
You don't have to give up your full-time job to get started, and the business continues to operate 24/7, year-round even when you're on vacation.
You can start a healthy vending business for under $50K, and it can be easily funded through an SBA lender.
The company doesn't require a lot of training, and you can begin in less than a couple of weeks.
Once you start this business, you can write off a variety of expenses, which will decrease your taxable income.
Those are just a few significant benefits in vendor franchising, and there are so many more. Why not cash in on healthy vending and watch your profits grow?
For more information contact FranFinders: https://www.franfinders.com.
– Sue Bennett
Sue Bennett, CFE, CFC; Co-owner of FranFinders, a Franchise Consultancy and Funding Company, with her husband Rob, since 2008. They have helped hundreds of clients create wealth through franchise ownership. She is also the co-owner of several storage facilities in NC, SC and GA.