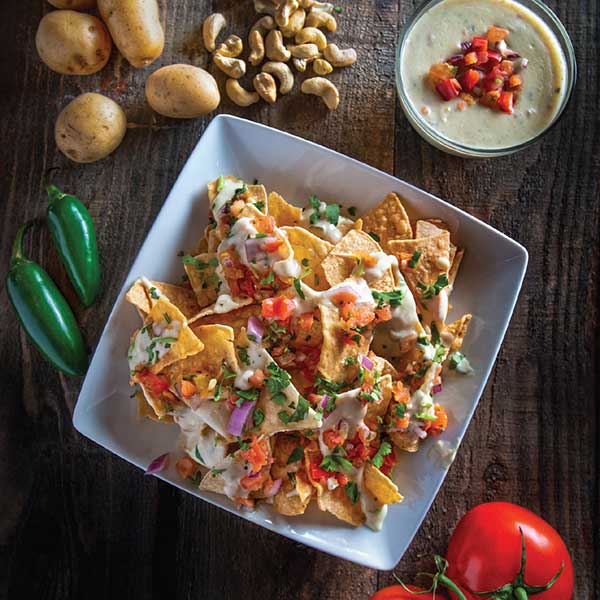 From meatless options to portion sizes, Ori'Zaba's build-your-own style gives the consumer complete control over every aspect of their meal. By Elice Morgenson
Ori'Zaba's offers a menu that has great flavor and creative options for every preference.
Food connoisseurs and health-conscious eaters alike know Ori'Zabas as having created a name for themselves with their fresh delicious menu. The advantage of making everything from scratch is that it gives them the ability to offer the best options for every palate. Food tastes more like it is supposed to, and the differences can be so subtle that you can't exactly place why everything down to the rice tastes better.
Saying everything is made from scratch sounds incredible, but there are also clear facts that show you how that really is better. Every morning Ori'Zabas starts their day off by preparing each item on the menu from its basic ingredients. This gives them the ability to offer 91% of their menu as gluten-free. Buying pre-made items can have gluten added in hidden ways to extend the shelf life or alter a flavor. This can spell disaster for anyone with a food allergy. That is why Ori'Zaba's only uses fresh ingredients and nothing pre-made is used.
Ori'Zaba's has developed creative ways to not only replace but enhance food for various food allergies. They offer 86% of their menu as dairy-free. Adding a Queso Planta option, which uses cashews to create a creamy queso sauce that can be added to any order – and it is downright tasty. They have found that using oil in every part of the process can dull the flavor, so they have developed processes that leave 63% of the menu oil-free. The result: a tastier and healthier meal.
Building the menu from scratch gives Ori'Zaba's total flexibility to add anything to their menu. This year the company's head of Business Products and Product Management, Jen Howell, states that the fall seasonal or Limited-Time Offering items are focused on Latin American Culture. Spoiler alert: they are going to offer not just one, but three amazing new menu items. Customers can look forward to Provoleta (Argentinian seared cheese), Boniato Con Mojo (Cuban White Sweet Potato with garlic and citrus sauce) and Pebre Salsa (Chilean pepper salsa).
The build-your-own style of the restaurant gives the consumer complete control over every aspect of their meal. Each and every meal option available can be made with or without meat, and a new offering ensures that the options are exciting. Customers that are vegetarians or wanting to add a meatless day in their diet now have the option of Jack Fruit Carnitas. This versatile fruit takes on the flavor of everything it is cooked with and is so close to Pork Carnitas, some customers prefer it to the real thing.
Ori'Zabas has also taken the size of the meal into consideration when giving complete control to the customer. Meals are available in three sizes, Perfecto – a small version; Classico – the average size for meals; and Extra Classico – with added protein and size. Perhaps the smaller sizes give more room for the additional specialty drinks and dessert. They offer a variety of alcoholic and non-alcoholic drinks, with Limited Time Offers popping up all the time. A great example is their classic Horchata, a creamy drink made from milk or non-dairy rice milk with sugar, spices, and occasional specialty flavors.
For more information visit: www.zabas.com
– Elice Morgenson