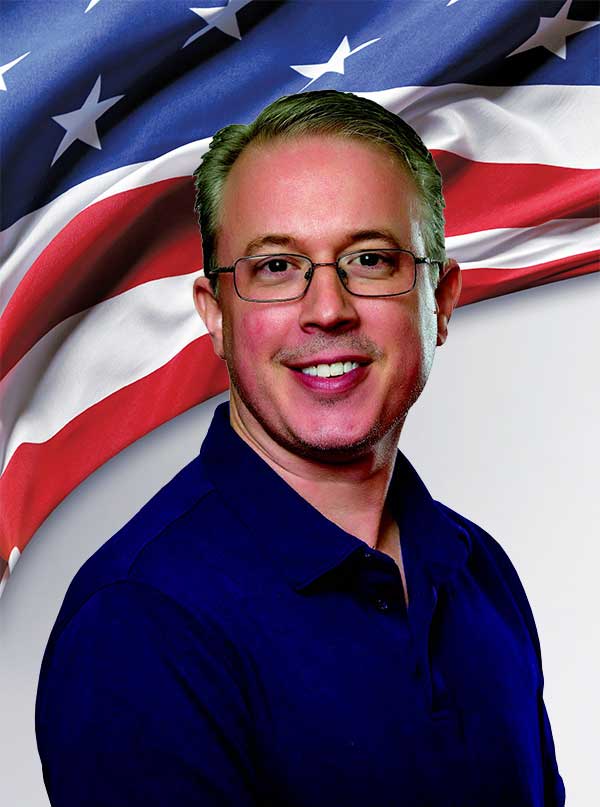 FASTSIGNS has incentives for former military personnel
FASTSIGNS has incentives for former military personnel
As a little boy, Daniel Nichols told his family he wanted to own a business someday. "I don't even remember saying that, but that's what they tell me," he says with a chuckle.
Rather than following an entrepreneurial path right after high school graduation, Nichols enlisted in the Navy. Once he received his honorable discharge, Nichols used his G.I. bill to finance his college degree. He went on to a successful information technology career, yet the childhood dream of business ownership still simmered on the back burner.
"Now I'm the captain of my own ship," quips Nichols, who has owned and operated a FASTSIGNS® location in The Woodlands, Texas, for the past 11 years. FASTSIGNS International Inc., which has 700 locations worldwide, specializes in custom signage and visual design services.
The company is so veteran-friendly that it received the U.S. government's Secretary of Defense Employer Support Freedom Award, which recognizes businesses with pro-military personnel policies for reservist employees. FASTSIGNS also participates in the International Franchise Association's VetFran program (Veterans Transition Franchise Initiative), which helps veterans tap franchise opportunities through training, financial assistance, and industry support.
All FASTSIGNS franchisees receive such extensive training – dubbed "FASTSIGNS University" – that a business background is not necessary for success. And there are plenty of additional resources for every franchisee: one-on-one mentoring, plus a 1:6 ratio of back-end corporate support staff to franchisees.
All of that assistance comes in handy, given the extensive range of FASTSIGNS products and services. Customers might select more-traditional options such as the design, development and installation of signs, point-of-service displays, and promotional materials. But they also can purchase state-of-the-art products such as digital signage, high-tech message boards, and LED displays.
For additional information about franchising opportunities, visit: https://www.fsfastsigns.com or call 888-285-5935.