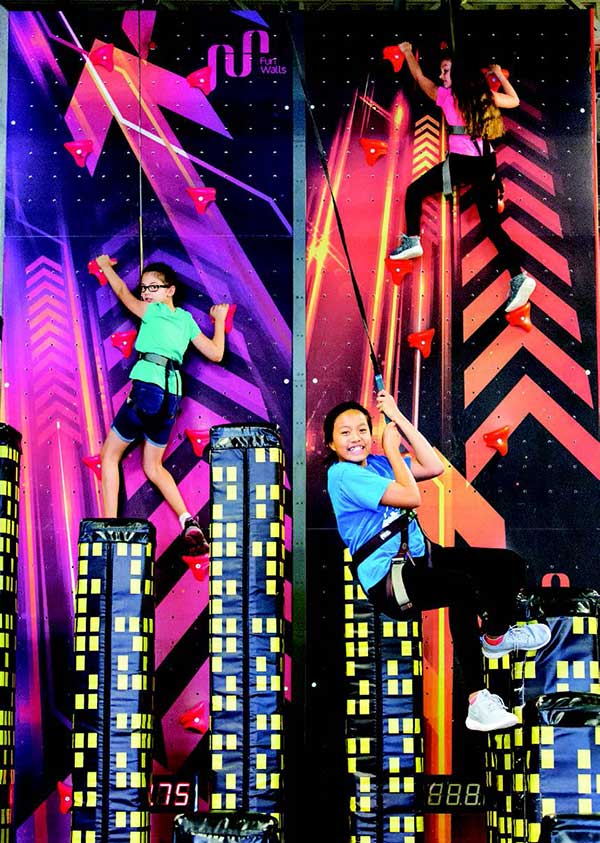 Funtopia believes that being active both mentally and physically is the essence of a healthy lifestyle. By Deanna Pledge
Funtopia was created out of a desire to provide a new type of entertainment that would be an alternative to today's prevalence of physically-passive display entertainment. In early 2012, the Walltopia Group, which was the world leader in climbing walls, expanded on that concept to create a revolutionary new type of adventure park that became Funtopia. By providing multiple attractions under one roof, the Funtopia concept quickly spread across four continents, including locations in the U.S., Australia, Bulgaria, Israel, Malaysia and Oman.
Tania Kishkin, CEO of Funtopia says, "We are continually expanding in terms of locations as well as the diversity of activities. It's what sets Funtopia apart from our competition. Also, the franchise places a strong emphasis on a family-oriented business model that combines passion and determination." Veterans are encouraged to consider a Funtopia franchise. Funtopia offers special incentives and a discount of 50% of the initial franchise fee for veterans. "Veterans bring strong leadership skills and a unique understanding of team operations that create successful franchise operations. Geovanny Mayorga is an excellent example of a manager who is an ex-Marine using those skills to create exceptional experiences for guests," Kishkin explains.
Kishikin also said, "Our culture is what defines us best: Have fun, be active! We truly believe that being active both mentally and physically is the essence of a healthy lifestyle. Seeing parents and children enjoying themselves in a safe environment brings a smile to our faces and pushes us to provide the best possible customer experience." There is no better business to be a part of then one where you can help provide an environment where families can be active and happy together.
For more information on franchising with Funtopia, visit: https://funtopiaworld.com/franchise/
– Deanna Pledge