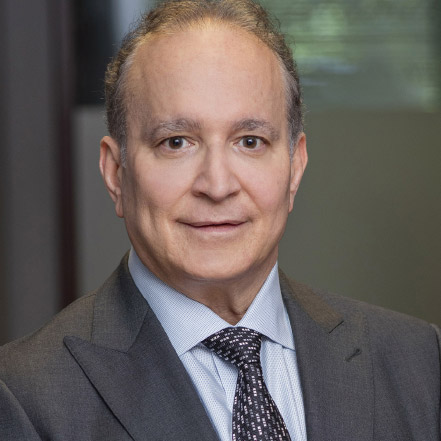 After seeing his patients struggle with weight, Dr. James Mirabile, a board-certified OB/GYN in Overland Park, Kansas, began to look into Medi-Weightloss as a way to expand his practice with weight-loss services. Before becoming a Medi-Weightloss franchisee, Mirabile spent a lot of time speaking with the corporate team and existing franchisees about the franchise opportunity. By Cindy Charette
The Perfect Match
After seeing his patients struggle with weight, Dr. James Mirabile, a board-certified OB/GYN in Overland Park, Kansas, began to look into Medi-Weightloss as a way to expand his practice with weight-loss services. Before becoming a Medi-Weightloss franchisee, Mirabile spent a lot of time speaking with the corporate team and existing franchisees about the franchise opportunity. He soon found that a Medi-Weightloss clinic would be a natural addition to his existing practice and opened in 2010.
Mirabile explained his decision and the success he has found with the brand. "Medi-Weightloss is the industry leader in providing physician-supervised weight loss, and its turnkey approach attracted me the most. Once I met with the staff at corporate, I was sold that this was the way I could easily add a weight-loss-and-wellness program to my medical practice. Now, 11 years later, I realize the benefits we have provided were beyond what I could have ever done on my own," he said.
Medi-Weightloss has not only had a signficant impact on Mirabile's practice, but it also has impacted the surrounding areas. Some patients travel a great distance to come to his Medi-Weightloss, as other doctors do not provide such a service.
Mirabile added: "Medi-Weightloss was a perfect match for my medical practice. I was looking to provide additional services for my patients, and a medical weight-loss program was what I felt we needed most due to the high incidence of obesity and the resultant comorbidities. We have changed lives for our patients and realize we have helped them lose over 88,000 pounds since we opened."
Mirabile remains on-site at the clinic, so he is there every day to make important decisions for the practice. As the owner of one of the top clinics with consistently high customer-service ratings, Mirabile credits his relationship with corporate and the staff he employs as a large part of his success. With the financial rewards that came with opening a Medi-Weightloss, Mirabile was able to stop his obstetrics practice.
Mirabile shared the other advantages he has experienced as well. "First and foremost, Medi-Weightloss is a family with both corporate and fellow franchisees looking out for each other. Corporate strives to please their franchisees and are readily available to discuss any issues and support they can provide. I have a busy medical practice, and I'm not always available, but I know I can call corporate at any time, and it's like reconnecting with family for anything I need. This is a turnkey business opportunity that benefits both me and my patients. The structure setup provides continual revenue from any patient, from our franchise through our online store. This is just one of the many ways corporate shares with us. We are all invested together in the growth of Medi-Weightloss, and that means success for corporate, for franchisees and for patients," Mirabile explained.
Medi-Weightloss is the leading physician-supervised weight-loss brand in the U.S., surpassing six million pounds lost. The brand's comprehensive program blends one-on-one support in weekly consultations, with cutting-edge technology and a clinically proven protocol to produce real weight-loss results. In addition to a weight- loss program for adults, the franchise offers specialized weight-loss programs for adolescents and diabetics. Medi-Weightloss also sells mobile exercise equipment and its Signature Supplements and products online or at locations, with the profit being shared by its franchisees.
Cindy Charette
Contact: mediweightlossfranchising.com