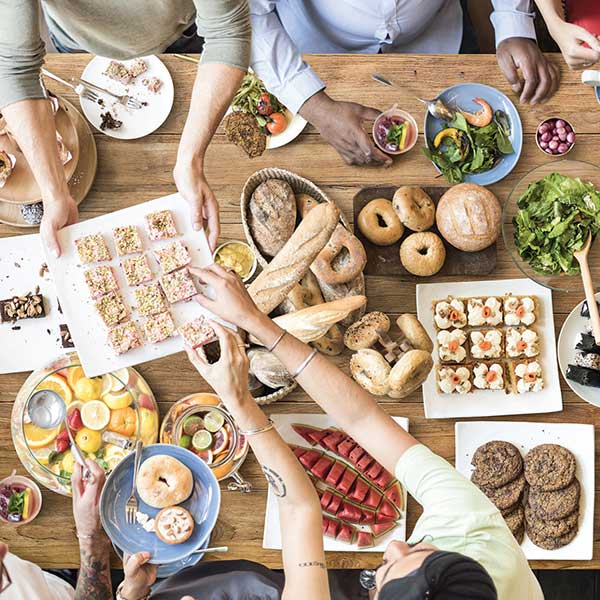 If you have a passion for food, are ready to follow someone else's lead and learn from the best of the best, you can definitely find a great food franchise that suits your passion. By Dawn Abbamondi
I love the theme of this issue! Why? Because I can't think of a single negative thing to say about food.
I love to eat, but I'm not alone. I guess you could say I'm a food franchise lover, and luckily for franchising, I'm not alone in this either.
Food franchises are still one of the most popular options today and there are many reasons. You no longer have to limit your options to the fast-food or sandwich brands that made franchising into a popular business option, though they are still available through re-sales, multi-unit ownership and deeper market development. Every year, there are more and more emerging options for food brands making it seem like there are endless options.
Other development, including advances in technology make it easier than ever to own your own restaurant, cafe or breakfast spot. Robust POS systems have integrated 3rd party delivery (finally!), simple-to-use apps for loyalty and inventory replenishment, as well as staff scheduling and payroll. These enhanced management tools make ownership more efficient to help reduce overhead while increasing customer count and check average.
Restaurant owners can now focus on consumer demand with their brand's distinctly different customer experience, sustainable packaging and finding local sources to purchase ingredients even when the most uncommon foods have made it to the main stage.
Just ten years ago, it was rare to read the words avocado, acai, kale, quinoa, vegan, plant-based and gluten free, but today's franchised restaurant founders have made this commonplace. Furthermore, they are sought out by customers. Yet, franchise owners shouldn't fear that customers have become too healthy as there is still plenty of demand for mac n' cheese, bacon and fries; however, these have been amped up with gourmet versions like Lobstah Mac, Million Dollar Bacon, and Parmesan Truffle Fries.
There are fast casual concepts that start in the mid $200,000s and run all the way up to a million-dollar plus investment. You can also seek out the options that start even lower with limited inventory concepts with a brand that concentrates on one particular menu item such as your favorite snack or beverage. Today there are brands hyper-focused on a single category like cake, donuts and cookies or coffee, smoothies and tea.
Daypart restaurant brands, serving just breakfast and lunch, are growing too. Or, maybe you want to consider local craft nightlife and you should seek out wine bars, craft beer halls or distilleries that offer light snacks. These give you an option to own a restaurant, while limiting late hours or long days that come with owning a business that's open from morning till night.
Really… the options are endless so you should focus on what you like best!
Trends come and go, but eating is here to stay. So, if you have a passion for food, are ready to follow someone else's lead and learn from the best of the best, you can definitely find a great food franchise that suits your passion. Owning a food business, like any business, is never easy, but can be truly rewarding. Choosing something you love to do will allow you to enjoy your role, feeding and serving the people in your local community. Really, there isn't anything better than that… except maybe pizza or ice cream.  Visit: www.smbfranchising.com
– Dawn Abbamondi