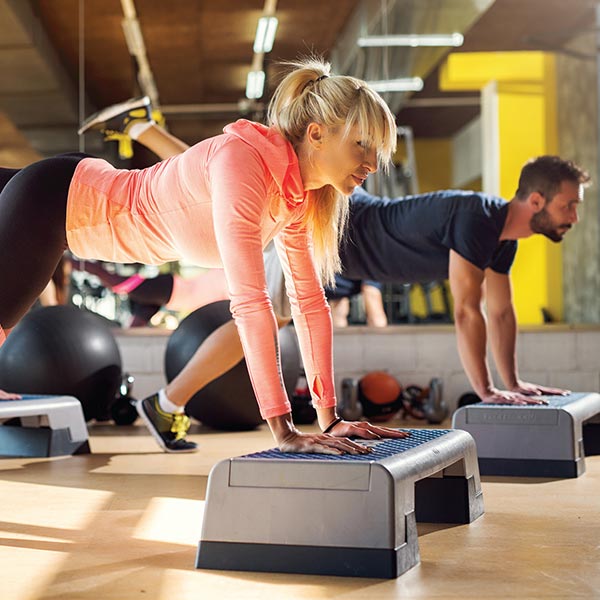 It is time to stop procrastinating and get not only your own body, but your business plans in shape, too. It is time to find your fit…in franchising! By Dawn Abbamondi

It's a fresh new start. Happy 2020!!
It is time to stop procrastinating and get not only your own body, but your business plans in shape, too. It is time to find your fit…in franchising!
Now, I know you have been thinking about a business for a while, but you're just not sure about the best way to get started. You are not alone.
The good news is that franchising is where people turn when they don't want to go it alone. When they want a "coach." When they want someone to cheer them on and guide them to accomplish their goals to keep performing better year over year (over year.)
The even better news is that just like different fitness and sporting activities, there are so many options that you are sure to find the right one for you, for your investment level and the amount of effort you are ready to put into the business every day.
Just by reading this issue of Franchise Dictionary Magazine you have taken the first step. By now you are probably thinking about your future and what you should do next. Entrepreneurship is a growing trend, and finding the right industry is a must. This issue highlights sports and fitness: two industries that have continued to be growth industries with more room still to grow.
Everywhere you go, there are people who are looking to become more active, combat stress, and become healthier.
You already know that joining a franchise system includes training, but what you might not realize is that most systems have their very own "boot camp" to get you up and moving as quickly as possible. The right franchise will kickstart your business faster than if you did it on your own.
Start with sports and fitness options you love most. Maybe you would like to stay kid focused. There are dozens of options: from soccer to martial arts and from group exercise to classes perfect for new parents and toddlers. Maybe you want to work in the growing areas of yoga and Pilates with mindfulness at their core, or help clients knock out negative energy with kick boxing and cross fit.
No matter what your motivation is, you can choose franchise concepts that focus on personal, one-on-one training – those that bring the service to the client – or, a brick and mortar gym that offers both small, boutique style classes as well as group programs. Either way, you can serve your clients the way they want to get – and stay – in shape.
Within these two industries you will find investment levels that start in the $50,000 range, all the way up to a million dollars or more. Whatever fits your budget has options; just don't go too far outside of your comfort zone. Instead, pick a brand that fits you and will help you grow and know that you made the right choice for you. You can always open a second or third unit and turn a modest start into a bigger play as a multi-unit operator once you prove that you and the brand are a good match.
This year is the year to find your fit and help others find theirs too. Don't hesitate to focus on what feels right, and make a change in your own lifestyle. Start a business that gives you the energy to grow, succeed and achieve your goals.
– Dawn Abbamondi