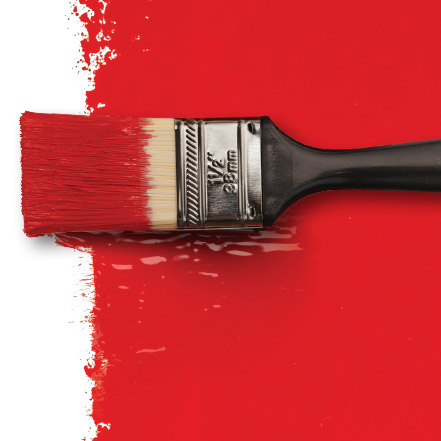 Specializing in interior and exterior painting of both residential and commercial properties, 360° Painting has built a strong reputation in the home-services category by delivering a careful, professional painting process coupled with a customer-first approach. By Jessica Jones
Expert Consultation and Customer Service Help This Brand Thrive
Specializing in interior and exterior painting of both residential and commercial properties, 360° Painting has built a strong reputation in the home-services category by delivering a careful, professional painting process coupled with a customer-first approach. Launched in 2006 by Paul Flick, who spent his summers painting houses while he was still in college, the business model was founded with the concept of a franchise in mind – and it only took Flick one year to trademark his company.
"He built a successful business and was able to franchise it within a short amount of time," noted Samantha Lin, vice president of marketing for Premium Service Brands, the Virginia-based umbrella of home-service systems of which 360° Painting is a part. "360° Painting was the first brand he created and over the past 15 or so years he has expanded, creating a home-services franchise system based on the same end user."
Using only high-performance paints and finishes and employing a process that includes careful inspection and preparation of surfaces, 360° Painting formed the foundation for Flick's enterprise. When he built his painting brand, he focused on ensuring a few of the trade's most basic principles: a smooth and consistent finish that was free of drips, visible seams, and other common issues. He also concentrated on delivering an expert consultation throughout the planning stages of each project, providing professional advice when it came to choosing paints and finishes.
Today, his Premium Service Brands umbrella encompasses five other brands: ProLift Garage Doors, Maid Right, Handyman Pro, Kitchen Wise, and Renew Crew – each with a laser focus on a particular dimension of the home-services industry. But 360° Painting was the genesis.
"360° Painting completes large jobs like Target stores but also tackles the smallest residential projects, giving estimates for shutters and other tasks," Lin said. "One of the main benefits for franchise owners is that they're tapping into a trusted network of home services that focuses on the same end user. Homeowners trust the Premium Service Brand because they use us for a variety of tasks."
The company currently has approximately 196 units in the United States and Canada and is actively seeking opportunities for growth.
"Our goal this year is to bring on 125 new owners," Lin said. "We host discovery days regularly and would love to connect interested parties with current owners."
For more information about franchising opportunities, visit premiumservicebrands.com/360-painting.
– Jessica Jones