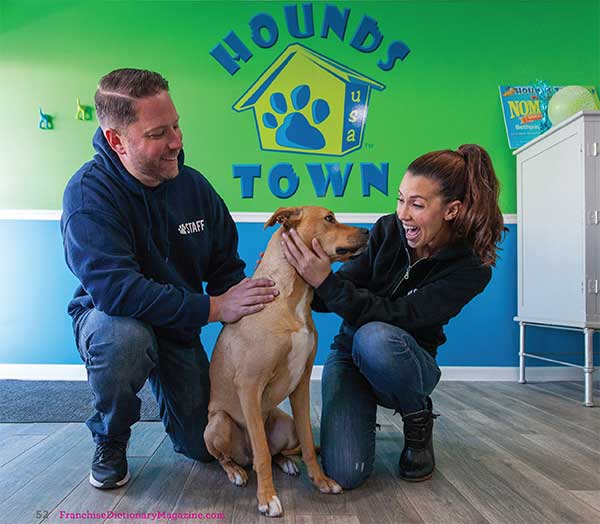 Tap Into a $69 Billion Recession-Resistant Industry with this Established Brand! By Elice Morgenson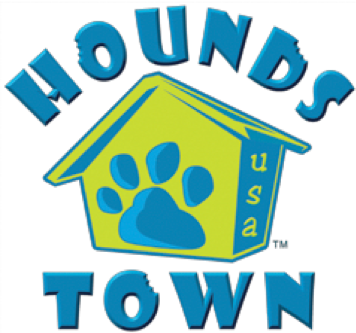 Despite their diverse backgrounds and professions, dog lovers share one trait: lifelong devotion to these creatures, great and small. Hounds Town USA allows the dog-loving franchisee to take this passion and turn it into an occupation that is both emotionally and financially rewarding. The task of caring for our beloved pets is something Hounds Town has taken as franchisor very seriously. For over eight years, Hounds Town USA has offered a safe environment for dogs to be dogs, with interactive doggie daycare, overnight boarding, grooming, retail, and even a pet taxi when transportation is an issue.
Pet care and boarding is a part of the booming pet care industry and also a crucial need in our communities as pet owners struggle to find a reliable solution to pet care needs. The business model and thorough training regimen Hounds Town offers the answer to those and many
other problems pet owners face. Some of those problems include breed discrimination, age and disability. Hounds Town USA applies their canine psychology expertise which gives their franchise owners a special competitive advantage over other doggie daycares. They understand how integral pack social structure is to a dog's emotional health. Due to their deep knowledge of canine psychology and behavior, Hounds Town USA locations are
able to offer the highest quality of care to all dogs who pass our temperament test. Their concept is designed around the unique needs of the dogs we serve (rather than the pet owners').
Hounds Town has spent over a decade perfecting their business model and has a staggering year- over-year average sales increase of over 32%.
As a result, Hounds Town is home to some of the happiest Franchise Owners on Earth. Opening a pet care facility with this level of qualification and training will not only help the franchisee succeed as a business owner, but it will also become a bedrock in the community.
Hounds Town offers franchisees all the necessary components to be able to create a successful and stable business. The process starts with assistance with site selection, decor, and build-out of your chosen facility. Personnel will start a thorough training process focused on such crucial areas as dog handling, operations, and management. This training will be followed up by periodic visits from a Hounds Town USA corporate representative to discuss strategies for controlling costs and growing your business. Franchisees will also receive a copy of the Hounds Town USA confidential operations manual, and guidance in developing the initial and ongoing marketing campaigns.
You can find so much more information here: https://www.houndstown-franchise.com.
– Elice Morgenson