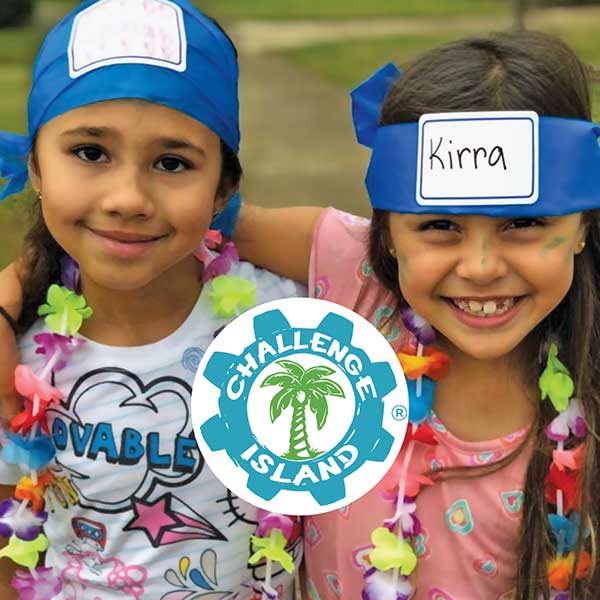 To succeed in the constantly evolving 21st century world, students need science, technology, engineering and math knowledge. Mastery of these subjects provides the building blocks for a strong educational foundation. Challenge Island® takes learning a step further. By Elice Morgenson
Fundamental Learning is Child's Play
To succeed in the constantly evolving 21st century world, students need science, technology, engineering and math knowledge, disciplines collectively known as STEM. Mastery of these subjects provides the building blocks for a strong educational foundation.
Challenge Island® takes learning a step further and folds art into the other subject matter, with STEAM becoming the acronym for its coursework. Visual art projects incorporated into STEM create a more engaging environment where students can add an artistic flair to assignments; music is also an integral part of Challenge Island curriculum.
Founder and creator Sharon Estroff is a former teacher who created the basic program in her second-grade classroom and ultimately turned it into Challenge Island. Initially it was an after-school program where children collaborated to learn and share an experience. Estroff took two decades of experience in the public- and private-school sector and molded it into a worldwide program that is changing the face of after-school education programs.
Franchisees appreciate that the company treats them as family members and provides extensive, ongoing training with fresh material for unlimited future opportunities. The comprehensive curriculum is easy to teach, and franchisees enjoy a flexible schedule plus the guarantee of a protected territory with at least 25 elementary schools. Owners are partnered nationwide with nonprofit organizations such as the Girl Scouts and Boys & Girls Clubs.
Challenge Island helps franchisees give back to their communities while investing in a proven home-based business. It's the world's No. 1-ranked STEM/STEAM enrichment franchise. With more than 100 locations nationwide, the company has served more than 1 million children in 4,000 schools, community centers and other family-focused locations.
If you think you might like to join Challenge Island in educating the next generation of children, please visit www.challenge-island.com.
– Elice Morgenson