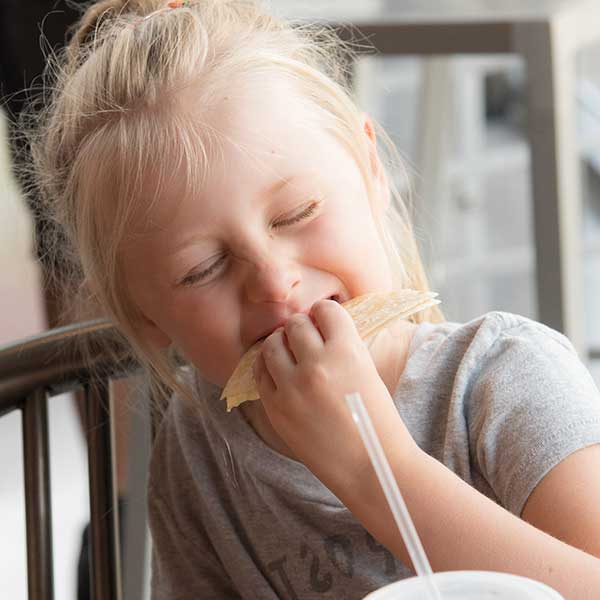 As Ori'Zaba's has grown, so has the size of the options they now offer families. By Elice Morgenson
Ori'Zaba's offers family friendly options that are sure to please everyone.
When Ori'Zaba's opened their doors in 2001 they were certain about one thing – being able to provide the most amazing Mexican food in their area. Fast forward 19 years and they have succeeded in doing so and have also added multiple locations all across Nevada. Their growth and development has taught them the importance of offering options that benefit families, making a trip to "Zaba's" a staple in many households.
While they were developing the concept for Ori'Zaba's, the owners tested recipes and new flavors on their families and friends. This "family input" helped to establish their winning flavors and menu offerings, making Ori'Zaba's what it is today. Mexican food is increasing in popularity, and many families are looking for options that are quick and reasonably priced. Ori'Zaba's provides food that is fresh, healthy and made daily with options for every food and allergy preference. Making it the premier choice for families looking for a quick bite out.
As Ori'Zaba's has grown, so has the size of the options they now offer families. The catering menu makes Ori'zaba's the perfect choice for bringing hot and ready to eat meals home to a busy family or organization. For as little as nine dollars per person, Ori'Zaba's catering menu offers all of their fresh delicious food ready to go for any event. From delivery, to full service catering Ori'Zaba's offers every option. The menu can be a specific a la cart item for each person, bundles of pre-made menu items, or a build your own buffet spread that will be sure to make everyone happy. The meal wouldn't be complete without drinks and dessert. Brownies and drinks, like the delicious freshly made "Agua Frescas", are offered in bulk amounts that are sure to satisfy.
Ori'Zaba's offers a kid friendly environment with several options that make it a solid choice for parents. Their kids menu offers variety and can be customized to fit every meal size, large and small. Every Sunday is geared towards children. Children eat free on Sundays and the music is changed to provide Disney tunes and Kids Bop that every child will adore. The meal options are sure to make even the pickiest of eaters happy, and the fresh ingredients ensure that food allergies and special diets are easily met.
For more information visit zabas.com.
– Elice Morgenson