New Agreement Provides Existing and Recently Signed Franchisees Direct Access to Capital for Assistance with Launching New Businesses.

LOS ANGELES — BODY20, the category-leading Electro-Muscle Stimulation (EMS) fitness franchise, announced today it has surpassed 200 signed franchise agreements, which will propel the brand's growth into 2023 and beyond. To support its existing and new owners during this period of unprecedented growth, BODY20 is partnering with Benetrends, a trailblazing pioneer for franchise funding solutions, to provide owners with $30 million in proprietary funding strategies that maximize opportunities and minimize risk.
2023 looks to be another record-setting year as BODY20's recently signed franchise agreements will expand the company into several new markets, including Chicago, Denver, Dallas, Charlotte, Atlanta, Philadelphia, Boston, San Antonio, Detroit, Portland and New York.
Benetrends will set up BODY20 franchisees with the support they need to start a successful business, including Benetrends' comprehensive suite of service solutions and small business funding options. Franchisees are able to select the funding plan that best fits their specific needs, whether that is a retirement plan or a conventional business loan. Benetrends determined that BODY20 was the ideal choice to become the first designated franchisor to participate in their new funding program, as both companies are passionate about helping small businesses succeed, and believe this partnership to be an avenue for immense growth.
"This is yet another example of how we are committed to our franchisees – from hiring the absolute best people in the industry, to leveraging strategic partnerships like Benetrends," said Chris Pena, President and Founder of BODY20. "We understand the importance of ensuring that our franchisees can and will get open successfully."
"Capital access challenges are going to affect every franchise system's unit expansion for the next few years. The days of building relationships with preferred lenders in advance of expected loan applications are gone and we're now experiencing a paradigm shift in the ways franchisors and lenders interact," added Bob McQuillan, Chief Development Officer of BODY20. "A fund like Benetrends will continue to allow brands such as ours to grow organically and bring in best-in-class franchisees and operators."
"Benetrends is excited to now provide designated franchisors and their franchisees access to the critical funding needed to expand their current operations or purchase their first franchise," said Rocco Fiorentino, President & CEO of Benetrends, Inc. "We're pleased to award BODY20 $30 million, as they look to meet their future development needs following their record-setting growth in 2022."
BODY20 was ranked Number 27 on Entrepreneur Magazine's 2022 Emerging Franchise List and among Franchise Dictionary Magazine's TOP 100 Game Changers for 2022, well on its way to becoming a household name in the boutique fitness space. The total initial investment to open a BODY20 franchise ranges from $409,021.65 to $498,441.00, according to their 2022 Franchise' Disclosure Document (FDD). For more information about BODY20 and to learn about franchising opportunities, visit: https://body20.com/franchise.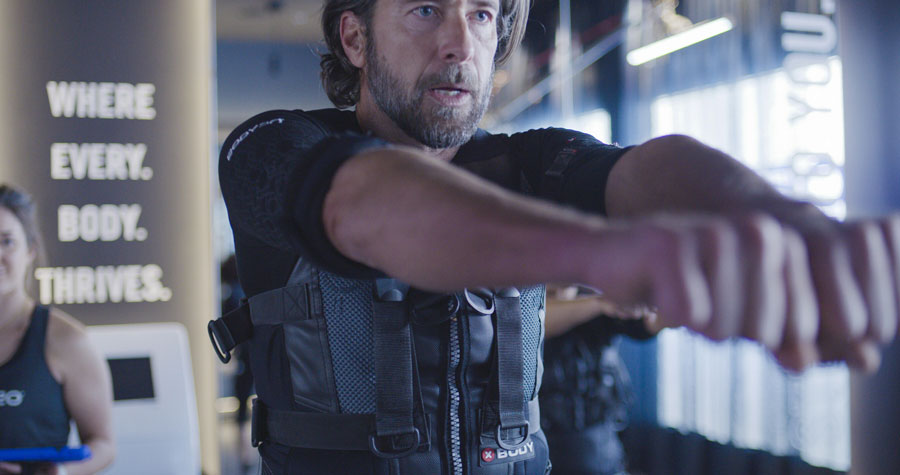 About BODY20:
BODY20 is a rapidly growing fitness franchise that leverages technology through the use of an FDA-cleared Electro-Muscle Stimulation (EMS) suit to revolutionize the way people workout and help unlock their full potential. BODY20 offers a 20-minute one-on-one workout with a certified BODY20 Coach that guides you through customized strength and cardio programs, giving your body over 150 times more muscle contractions than a conventional workout without any use of traditional gym equipment. BODY20's goal is to in just 20 minutes per week, materially impact the other 10,060 minutes in the week for each and every member. To learn more about BODY20 and its franchise opportunities, visit: https://body20.com.